"Those aren't your work clothes."
Laken blocked my exit, arms crossed over her narrow chest as her critical gaze traveled over my knit pants and t-shirt.
"Yes, it is."
I hadn't thought I'd be ousted so easily by my attire.
"No, it's not."
Yasmine shook her head.
"What's wrong with it?"
I demanded.
"You'd never wear that to work."
I hadn't realized my current choice of clothing was so lax that even a four year old would question public presentation.
"Umm, I'm going in a little late."
I tempered down the guilt.
It wasn't really a lie.
If you counted late as tomorrow.
I'd learned from the last time I'd admitted to taking a day off.
The twins had a fit expressing their desire to stay home too.
Which kind of defeated the purpose of having some time to pretend my life currently had more purpose than that of just 'mom' and attempting to see if I remembered what there was that I might've liked to do
B.C.
(aka:
Before Children
) since by now it all seemed a distant fantasy.
I wasn't asking for much.
It was the little things I missed…like taking a shower that lasted more than two minutes and not cut short with me left uncertain whether I'd remembered to rinse the conditioner out of my hair.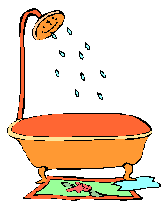 The sound of me closing the shower door was the trigger that immediately caused either:
A. Maiming Mayhem: attempting to kill each other in the loudest and most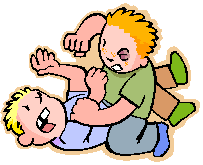 B. Sneaky Silence: as they sought out everything forbidden or…
C. Inappropriate Interrogation: waiting outside the stall with two hundred questions about parts of my anatomy
"What time?"
Yasmine continued with the grilling.
"Err…later.
Come on, it's time to go to daycare."
"I don't want to go."
Laken plopped onto the bottom step.
Yasmine joined her in the 'sit-in'.
"I want to stay home with you."
"I'm not staying home."
Ever a terrible liar, I hoped they weren't savvy enough to notice the slight stutter in my response and the 'deer-in-the-headlights' widening of my eyes—certain to betray my attempts at deceit.
"I'm going to work…soon."
I caught a slight nod from Laken when Yasmine piped in, expecting her to blurt out 'Good answer! Good answer!' as if contestants on the Family Feud.
Often I absolved myself from blame by referring it to 'my boss'.
"Yes."
The twins had difficulty grasping that anyone could reign over the power of a parent and seemed to envision 'the boss' right up there with 'the all powerful Oz' from their favorite movie.
"Maybe you should call her."
Two heads swiveled toward me to gauge my reaction.
Eyes narrowed and a slight smile, betraying their suspicion of my weak excuse that wasn't supported by my lame outfit.
"Just to make sure she's okay…with that."
"She's fine with it.
Dad's ready.
It's time to go."
I ushered them toward the door, fearing my husband would leave and I'd be forced to take the girls.
Knowing my likelihood of maintaining my day of solitude would decrease or disappear if forced to enter the 'van of interrogation' on the ride to the daycare with them.
I determined that next time I would complain of a migraine or other ailment until the girls were safely departed.
It wasn't a lie…I usually had one by the time their cross-examination was through.