When your kids think your old pet is a new toy
                "Why doesn't our pet dog, Bummy, like us?" 
         Yasmine asked with a pouty voice and an even 'poutier' expression that only a six year old is capable of replicating, while casting condoning glances at our pet Lhasa Apso, Bummy.
          The dog's black, bulbous eyes watched the twins with irritation and obvious dislike.

 
      Once he'd accepted the twin terrors were here for good, they started having other miniature minions over who found him comparable to a coveted stuffed animal.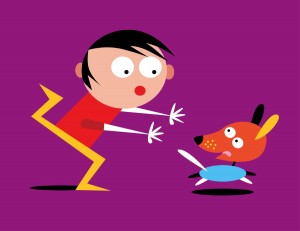 When he'd try to hide…their tiny, malleable bodies pursued him into the tightest of spaces. Their little sticky fingers groping for his long, soft hair that just begged to be pulled.

 
If he'd try to flee…they mistook it for an opportunity to play.

 

Shrieking with glee while firing toys at him whiles he sprinted through the living room like a soldier under enemy fire.

  
"He's just getting old."

 

I intercepted Laken who'd been sneaking up to give him another poke.
           

"He can't be that old."

 

Yasmine piped in.

 

"He's smaller than us."

 
           

Both girls eyes widened at the revelation that this mini dog was an oldster. "Wow, that's really old."
           

"Old in dog years, not people years."

 

I retorted, acutely aware of my age due to frequent reminders; either by my lack of endurance or their outright reminder. The girls already thought anyone out of high school was absolutely ancient. Going to school only made it worse with them plying me with questions about what it was like coming over on the boat with George Washington, or when I was permitted to go to school and how was it when I finally got the right to vote.
 

"He can't hear as well, so call his name before you touch him so you don't startle him.

 

Like this."

 
I sat down on the bed to demonstrate; gently calling his name and tapping the bed beside me.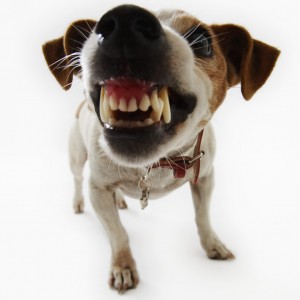 "Okay." Laken leaned in, cupped her hands around her mouth and bellowed, "BUMMY! BUMMY! BUMMY!" As if he was in dire need of a hearing aide.

 
His already large eyes bulged further and his fifteen pound body went from prone to upright in seconds.

 
It might have been entertaining if not for the gnashing of teeth near tiny fingers.

 
           

"You don't have to scream."

  

I maneuvered Laken out of his reach as she continued to stalk Bummy while he watched her with a wary glance.
           

'How about this, then?"

 

Yasmine rushed the bed with a throw pillow and beat it repeatedly beside Bummy.

 

His body elevated off the bed a few times like an unwilling participant on a trampoline.

 

Then he hunkered down, holding tight to the comforter while lashing out at the attacking decorative pillow.
           

 

Bummy had rightfully earned his cantankerous reputation over the years.

 

But I couldn't seem to teach the two persistent pesterers and their motley crew that you can't teach an old dog new tricks—but perhaps an old dog could teach them.
Do you have any tips to share on blending your furry family members with children?