When it comes to cocktails, I'm more of a straight shooter kinda gal.  I stick with wine or drinks with few ingredients to avoid those sugar induced migraines, but there are a few exceptions…and a couple that really could Play with my Heart…and one exception would be the…
Pineapple Upside Down Cake Martini.  Now I know right now you're grabbing your tablet and getting ready to jot down the exact ingredients, well I'll give you the ingredients but cross out the exact part. That's because I was introduced to this drink by my sister in law, who happens to have done a lot of bartending so she can do that 'eye ball'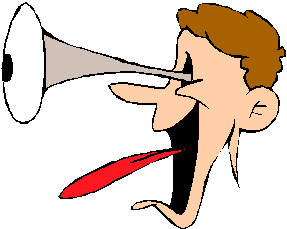 kind of thing that I hate in most recipes…you know, a splash, a pinch of this, a smidge of that…but not here because, come on, it's a drink that tastes like cake!
Here's the ingredients:
Disaronno, pineapple juice and maraschino cherries. Put in the pinapple juice and Disaronno and pour in some of the juice from the jar of cherries and a few cherries…viola! You're drinking pineapple upside down cake just like my grandma used to make (and it's pretty to look at too.)
Now for some other pretty things to look at, check out Meda's beautiful cover and she's got some things to make you sweet smelling that you could sign up to win!
Play with my Heart by Meda White
Southern musician and closet geek Liz Baker enjoys her quiet life. While in Los Angeles helping her brother with a house project, the simple life gets complicated when British television actor Ian Clarke walks into the picture.
Ian enjoys his celebrity status in Hollywood and is determined nothing and no one will get in the way of his plans for success on the big screen. He never counted on meeting a woman like Liz, but she's the only one who can help him with a personal problem.
Forced into close quarters where priorities and cultures clash, an intense attraction catches them both by surprise. Secrets, old lovers and the paparazzi threaten their new dreams and a chance for love could be lost forever.
Play With My Heart is a finalist in the 2014 BTS Reader's Choice Red Carpet Awards.
Pick up your copy today from Amazon.
As part of The 12 Days of Christmas celebration, Meda donated Bodycology Moroccan shower gel & lotion, plus author swag to the prize list. Click HERE for this and many more random drawings. To follow the celebration, find a new recipe, pick up a holiday decorating or shopping tip, click HERE.
About the Author
Meda White was born with Georgia clay running through her veins, and she continues to enjoy the Southern lifestyle with her husband and Collie.
She's a member of Romance Writers of America and affiliate chapters: Southern Magic, Georgia Romance Writers, and Contemporary Romance Writers.
When not writing, you might find her singing harmony, attempting to play guitar, shooting zombie targets, quoting movie lines, traveling, teaching yoga, or explaining the meaning of her unusual first name.