I'd like to welcome my guest author today, Alicia Dean, and spotlight her Halloween Anthology released yesterday.
Mysteries of the Macabre
It's six stories, by six authors with six…okay…I'm just kidding… there are only two sixes.  😉
But it is that time of year when thoughts drift to pumpkin everything, colorful leaves, and Halloween with all the fun and scariness the season brings. This Anthology provides a story that should suit everyone's tastes. It's practically a casserole of frightfully fun Halloween treats!
And I do love a casserole…check this out…if you dare. You know you dare…it's no trick—you're not going to pass this treat up, are you?
(P.S. Once you scroll down you'll get a second treat- a look at Alicia's gorgeous cover for her story, Scarred.)
A Halloween Anthology – Six Stories by Six Authors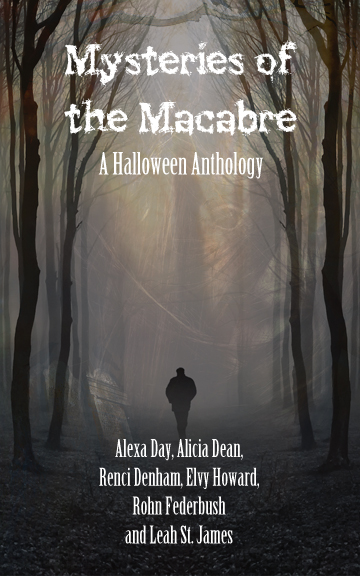 Authors
Alicia Dean, Leah St. James, Alexa Day, Renci Dunham, Rohn Federbush, and Elvy Howard share Halloween mayhem in 6 short stories:
A masked stranger ~ Teen angst ~ Ghostly appearances
Hot Halloween sex ~ A tropical nightmare ~ Visions from the past
Alicia Dean's story is Scarred:
Wow! Take a look at that gorgeous cover! Fabulous!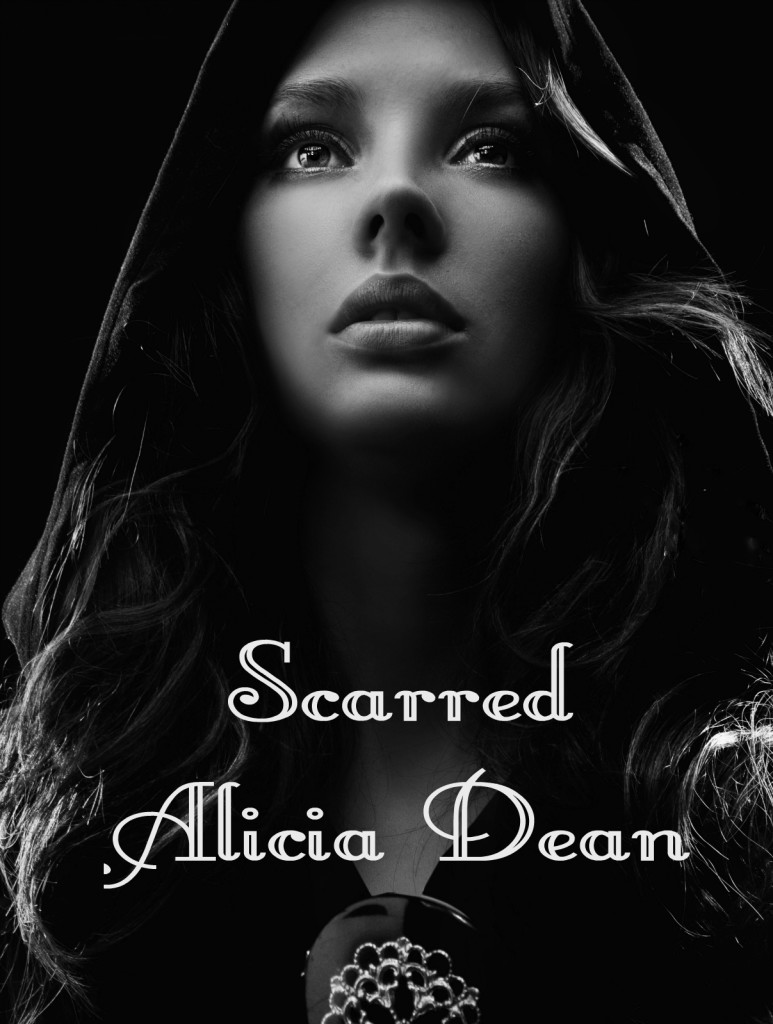 Gothic romance
Blurb:
Sometimes, the most painful scars are the ones beneath the skin. 
When Natalie Jayne moved away from her home town ten years earlier, she left behind painful memories, along with Simon, the man she loved. Now, she's back on Halloween night to attend a memorial marking the one-year anniversary of the tragic passing of her childhood friend, Jessica. Rumors that Simon was responsible for Jessica's death unnerve her. Even more disturbing is her unsettling attraction to a masked stranger she meets at the event. Her gift may be the key to unlocking the truth, but will it also lead to heartbreak?
Excerpt:
Natalie wasn't sure what had possessed her to make a spectacle of herself. She just couldn't bear to hear these people crucify Simon. Especially since he wasn't here to defend himself.
Kristopher clenched his fists as if he were using all his willpower not to throttle her. "What the hell do you think you're doing, Natalie?" He spoke low enough that the people in the ballroom couldn't hear him. His blue eyes were tortured, his handsome face drawn in pain and grief. "You were her friend. You should want justice."
"Justice is one thing. You people are out for blood. You've known Simon your whole life. He would never have hurt Jessica—or anyone—on purpose."
"You've been gone for ten years. People change."
She captured his gaze, searched for some sign of compassion. "Do you really, deep in your heart, believe he killed her in cold blood?"
"I know he did."
"Why would he do that?"
His mouth twisted with bitterness. "Jealousy. Rage."
"Jealousy over what?"
"Me. Jessica and I. She told him that night that she was leaving him. For me. We were in love and were going to be together.
Sick dread coiled in her stomach. "No, that's not true."
"Oh, but it is. He was controlling, obsessive." Tears filled his eyes, and he shook his head. "I should never have let her tell him on her own."
A niggle of doubt wormed its way into her heart. Simon had been a good man, but he was also capable of strong emotion…strong passion. If the woman he loved betrayed him with another—with his best friend—what might he have done in a moment of mindless rage?
"He's right."
Natalie whirled at the deep voice to find the phantom from the balcony behind her.
"What do you mean, he's right? What do you know of Jessica and Simon?"
His lips tightened, but he remained silent.
"I'll tell you what he knows." Kristopher's words were like the growl of a wounded animal. "He knows everything about that night. He's the one who killed her."
Grab your copy today!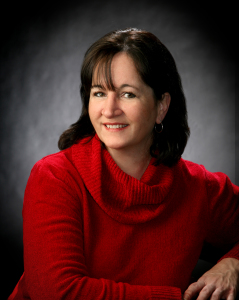 BIO
Award-winning, multi-published author Alicia Dean began writing stories as a child. At age 11, she wrote her first ever romance (featuring a hero who looked just like Elvis Presley, and who happened to share the name of Elvis' character in the movie, Tickle Me), and she still has the tattered, pencil-written copy. Alicia is from Moore, Oklahoma and now lives in Edmond. She has three grown children and a huge network of supportive friends and family. She writes mostly contemporary suspense and paranormal, but has also written in other genres, including a few vintage historicals. She is a freelance editor in addition to being an editor for The Wild Rose Press.
Other than reading and writing, her passions are Elvis Presley, MLB, NFL (she usually works in a mention of one or all three into her stories) and watching her favorite televisions shows like Vampire Diaries, Justified, Sons of Anarchy, Haven, New Girl, The Mindy Project, and Dexter (even though it has sadly ended, she will forever be a fan). Some of her favorite authors are Michael Connelly, Dennis Lehane, Lee Child, Lisa Gardner, Sharon Sala, Jordan Dane, Ridley Pearson, Joseph Finder, and Jonathan Kellerman…to name a few.
Find Alicia here:
Blog: