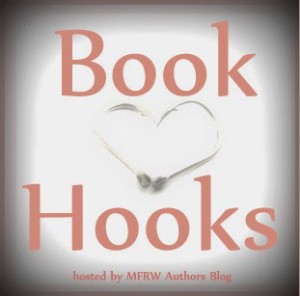 Welcome to MFRW Book Hooks. I'm sharing a snippet of my newest release. A humorous, paranormal romance entitled…
Grandma Must Die
"If you wanted to arrest me, you have more than enough reason to after I opened the chest in the library." She ran her finger along his arm, tracing a tattoo with her nail.
Her finger sparked with electricity as it skimmed his skin. He took a step back.
"You didn't look upset about the chest. You looked curious." Without taking her eyes from him, she reached for the lock on the cabinet door. It fell open in her hand.
His eyes widened in surprise. She opened the doors, and turned to take in the treasures he'd accumulated and then hidden away.
"What kind of magic bounty hunter keeps a collection of magic paraphernalia in their own home?" She looked at him under hooded lids, rolling the lock in her hand. "I'd say one who likes to live on the dangerous side."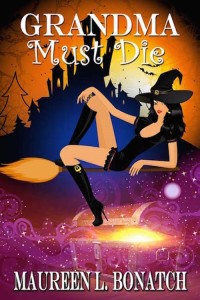 She's a witch hunting a spell. He's hunting witches and falling for her.
Carman has worn out more towns and last names than impractical shoes protecting the secret of her magic blood. But when a friend goes missing, and another is infected with a deadly spell, Carman must choose. Expose her magic blood by curing the spell—or stop the infection from spreading by killing the source…the grandmother.
Magic bounty hunter Dylan has scoured libraries of banned magic paraphernalia seeking a method to distinguish genuine witches from impersonators. He suspects unorthodox librarian Carman might hold this information tighter than the hair he's dying to unleash from her bun. With a past as hidden as his sleeve of tattoos, Dylan discovers he's been used to gain Carman's trust and their passion risks more than mixing mortals and magic.
Available at Amazon  The Wild Rose Press and all other online retailers
Follow the Blog Hop HERE to hook your next great read.