Back in the Day…  
Ahh, my favorite expression utilized to elicit eye rolls from my twin teens, prompting me to delve deeper into stories of my youth…
But it's true, trick or treating has changed over the years. Probably for the better, yet I still feel all warm & fuzzy when I reminisce and ponder how children survived to become parents today.
Because you see, Halloween wasn't the same…compared to today, back in the day, what we used to do might be considered…
HARD-CORE HALLOWEEN-IN'  
Plastic masks- scratchy, cracking, couldn't see, barely breathe and you're sweating like a m—
Mummy costumes, ghosts and home-made ho-bo's using your mom's babushka she used to cover her rollers with when she went to the store. Just tie that kerchief to a stick! None of these store bought costumes prompting most women to look like a wh—
Who heard of flame retardant costumes back then? Heck most jack-o-lanterns had a real candle barely providing enough light to find the door at the creepy old house down the street that you dared your friends to knock on. Back then parents didn't limit the houses you were allowed to go to, not worrying about the mo—
Monster movies of the 'people kind' were just coming out. No more Godzilla, Swamp Thing or The Blob. Instead Jason, Freddie, Michael Meyers filled the nightmares of our youth, terrorizing us. All contributing to why parents today are afraid to let their kids trick or treat at night because of Fr—
Freakishly dark streets with barely a flashlight to lead the way. The only glow sticks were the unfortunate fire flies/lightening bugs the sadistic kids would cr—
Cram as much candy as you could into your pillowcase. No plastic pumpkins for us, we were in it for the long haul. Even without the healthy eating guidelines candy really was a treat when half the houses gave out homemade popcorn bags, raisins and apples that could potentially conceal a r—
Running to the house first that supplied the full size candy bars. You knew who they were and you weren't missing that house no matter how f—
Freezing with your threadbare plastic costume on a cold October night. Ain't no way you're covering up that ghost-sheet-costume while your Dad chases down the kids  'corning' your house as they flee for the b—
Bobbing for apples. Who wouldn't want to horrify child welfare by binding kid's hands and having them dunk or drown in a cesspool of water for a water-logged apple. Who needs a flu shot? Parents must've been in—
….In love with the spirit of Halloween…or on a sugar-high from eating too much of their kids candy. No taking your candy for an X-Ray, instead your candy withstood the Mom Inspection. Tasting your chocolate…you know, just to make sure it's safe to eat.
Tell me one of your old school Halloween memories in the comments for a chance to win a $5.00 Amazon gift card.
(Don't forget to leave your email so I can give it to Chucky, err- contact you if you win)
  She's a witch hunting a spell. He's hunting witches and falling for her.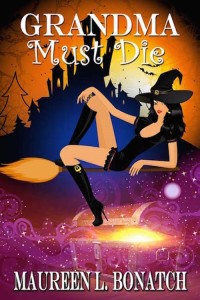 Carman has worn out more towns and last names than impractical shoes protecting the secret of her magic blood. But when a friend goes missing, and another is infected with a deadly spell, Carman must choose. Expose her magic blood by curing the spell—or stop the infection from spreading by killing the source…the grandmother.
Magic bounty hunter Dylan has scoured libraries of banned magic paraphernalia seeking a method to distinguish genuine witches from impersonators. He suspects unorthodox librarian Carman might hold this information tighter than the hair he's dying to unleash from her bun. With a past as hidden as his sleeve of tattoos, Dylan discovers he's been used to gain Carman's trust and their passion risks     more than mixing mortals and magic.
Get Your Magic Today:
Follow the hop RIGHT HERE for more fun, great books & awesome prizes
Enter for a chance to win:
(1) $100 Amazon or B&N Gift Card or
(1) $50 Amazon or B&N Gift Card or
(1) $50 Amazon or B&N Gift Card or
(1) $50 Amazon or B&N Gift Card