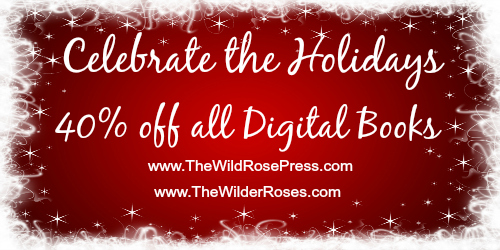 The Wild Rose Press is putting the catalog on sale from Thanksgiving day through cyber Monday! Who to say that while you're picking up gifts for everyone on your list that you can't shop for your yourself for the holidays? 

Sneak away while the pie is baking, or when you need a few minutes to yourself to escape from your family into a good book.
Who knows what you like better than you!
Happy Holidays!