Where did the month go? The year? How did Christmas sneak up on us so quickly?
Where are you going to find those last minute stocking stuffers? 
Stop trying to solve the mystery of how to fill those stockings with goodies! Grab one right here!
A warm welcome to my guest, Diane Burton. She has a mystery that will be a  perfect stocking stuffer to cozy up with on a long winter night.
Check it out as Alex O'Hara finds out who's been naughty or nice…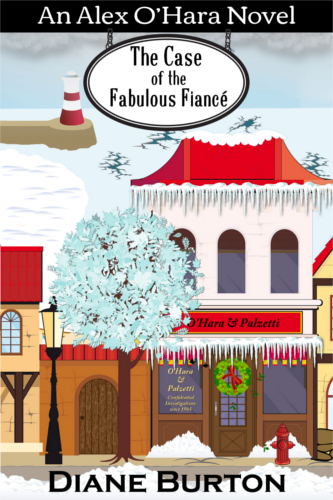 The Case of the Fabulous Fiancé (An Alex O'Hara Novel) by Diane Burton
A PI mystery
Alex O'Hara wants to take her investigation agency in a new direction—background checks for potential spouses. She hopes this new case will do the trick when a high-powered executive asks for info on her new boyfriend. Is the man she met on a cruise her Mr. Right or is he too good to be true? On the same day, Alex gets another case—finding a deadbeat dad. And both women want to double her rates so she'll give them highest priority. She can't believe her luck. Her finances are on the upswing. If only Nick Palzetti was around to share her good news. He disappeared on Christmas Eve, and she hasn't heard from him in almost three months. But glitchy phones and no internet bring everything to a screeching halt.

Excerpt 
"Dottie Matthews said you're the best at finding people." Perched on the visitor chair in my office, Stephanie Voorhees clutched her purse.
The old saying "When it rains, it pours" was true. I mean, when did I ever get two cases on the same day? Nora Finley in the morning, and Stephanie Voorhees late in the afternoon. I should have stopped the woman from pouring out her story, but she'd said the magic words. Dottie Matthews.
"You need to find that deadbeat who hasn't paid child support in two years. My kids—his kids—need new shoes. Boots, too. And snowsuits don't grow on trees. My God, you can't believe how fast they outgrow their clothes."
"Have you gone to the police? They are vigilant about making deadbeat dads pay what the court has mandated."
If her kids needed new shoes and winter coats, she shouldn't be shelling out money to hire an investigator.
"Mrs. Voorhees, Michigan—"
"It's Ms. I've taken back my maiden name."
"Ms. Voorhees, Michigan has zero tolerance for fathers who don't pay child support. I can give you information on how to—"
"I've already done all that." She cut me off again. "I want action, and I don't see it from the Bloomfield Hills police. That's where we lived when he left us. I want you to find that bastard."
"Right now, I can't take on another case. I—"
Her eyes filled with tears. Were they real or a practiced reaction? "B-But, why . . ."
What did I do to deserve this? A windfall—two emotion-packed cases—when I didn't have time to devote to either.
"Ms. Voorhees, Stephanie. I can't devote the time necessary to do justice to your case. Perhaps next month—"
She tried to stifle a gasp. "A month?"
Oh, hell. She looked so crestfallen, I added, "Or three weeks."
At that, she brightened. Tears miraculously gone. I'd been played. "Three weeks is fine. I mean, it's not fine but acceptable. I've waited this long—nearly two years—what's a few weeks?"
"Are you sure? I might not be able to—"
"I have faith in you. Dottie Matthews says you're the best."
The Case of the Fabulous Fiancé is available at: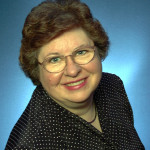 Author Info:
Diane Burton combines her love of mystery, adventure, science fiction and romance into writing romantic fiction. Besides the science fiction romance Switched and Outer Rim series, she is the author of One Red Shoe, a romantic suspense, and The Case of the Bygone Brother, a PI mystery. She is also a contributor to the anthology How I Met My Husband. Diane and her husband live in Michigan. They have two children and three grandchildren.
For more info and excerpts from her books, visit Diane's website: http://www.dianeburton.com
Connect with Diane Burton:
Goodreads: Diane Burton Author
Sign up for Diane's new release alert: http://eepurl.com/bdHtYf