So what does a girl want for Valentine's Day Besides Romance?
For Valentine's Day, would you prefer
Check out the Candy Hearts Romances Releasing this week because what girl wouldn't want these sweet nothings whispered in their ear…
Forget Me Not~Secret Admirer~ For You~ Chill Out~ Charm Me~ Sweet Kiss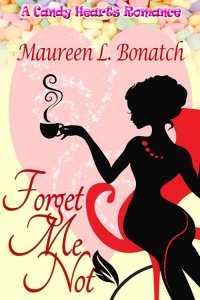 The car accident totaled Sabrina Post's convertible and reinvented her memories. She can't recall dumping Cole Dawson ten years ago. What her new clairvoyant visions tell Sabrina is he's her husband. Any practical girl would question her sanity. But if Sabrina wants to make this imaginary future a reality, she'll have to regain Cole's trust and eliminate her rival, the coffee shop waitress who's pegged Cole as husband #4. To prove she's foreseen their destiny, Sabrina stirs Cole's interest by revealing specifics about him she couldn't have otherwise known. Unfortunately, the one detail he vividly remembers is the pain when she left him and their "rinky-dink" town in her rearview mirror. If Cole can't believe she's a changed woman, can Sabrina accept the only second chance she has at love exists in her memories?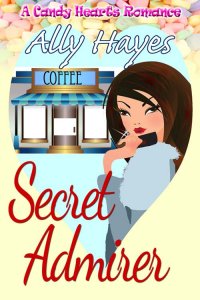 Andi's new to town and looking for a fresh start in the dating department. She's attracted to the guy she sees each morning, but begins flirting via text with Garrett, a friend of her new co-workers. Despite many attempts and determination, she misses opportunities to introduce herself to Cute Coffee Shop Guy or actually meet Garrett in person. With Valentine's Day approaching she succumbs to the sugar rush of Candy Hearts and when 'Secret Admirer' continues to appear in the messages, she takes it as a sign to decide which guy is her real Secret Admirer.                                                          
   It's Valentine's Day, and candy heart sayings mock Drew Engledown's lonely state. He wants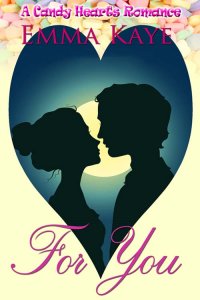 more in his life than work, but hasn't met anyone he can imagine spending his life with. When he puts his own life at risk to save a friend, he's sent back in time to Regency London and mistaken for a murdered earl. Has he been given a chance at love with the earl's beautiful widow, or will he suffer the same fate as the previous lord?  When her husband's heir lays claim to all she once owned, Lady Engledown is left nearly destitute. So she doesn't know whether to be relieved or angry when the earl returns but claims he's not her husband. Could he be telling the truth, or is he toying with her? She doesn't know what to think of this man who is so different from the husband she never loved. Can they find happiness together, or will this man she comes to love leave her worse off than before?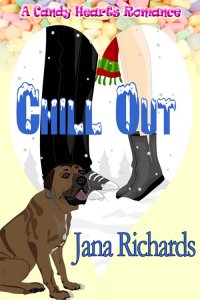 Renata Cabral needs to hide for the weekend. Her cousin's Valentine's Day wedding means she'll face embarrassing questions from her large, extended family. Questions like "Why aren't you married yet?" Since the breakup of her last relationship, she's not ready to answer that question. She invents a work-related excuse and escapes to a friend's lakeside cottage.
Noah Brownlee has been hiding for two years. But now he's ready to come home and mend his broken relationship with his brother. When a friend offers the use of his lakeside cottage, Noah arrives in the middle of a blizzard with his English Mastiff, only to find the place is already occupied. With her big brown eyes and quirky sense of humor, Renata stirs feelings he thought long dead.
As the blizzard rages, the candy hearts predict love. Can Valentine's Day work its magic between them?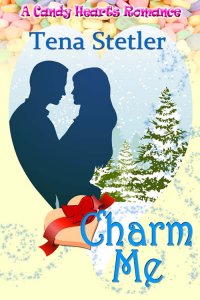 Summer Dawn Riley's an extraordinary elemental witch whose troubled past haunts her. She's created a calm life for herself teaching yoga and keeping people at a distance. Her life takes a one eighty degree turn when she enrolls in a woman's weapon's class and meets ruggedly handsome Devlin Sawyer.
Devlin, a former Navy Seal, has sworn off women after two long-term failed relationships, but there is no denying his attraction to Summer. She intrigues him like no other woman ever has.
Despite her attempts to ignore him, Summer is drawn to Devlin. His magic signature is strong, but he's no warlock. Will Valentine's Day magic find them a future together?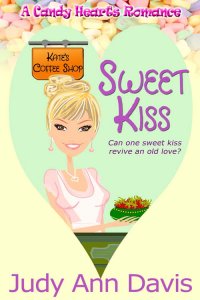 Hard-working Kate Clark opens a thriving coffee shop that quickly becomes the local hang-out for students and the community. Her one wish is to eventually buy out her sister's share of the old Florida home they inherited. However, Violet is need desperate of cash and has other plans.
Tappe Vanderberg, Kate's childhood friend and high school sweetheart, has sold his lucrative internet security business to return to Little Heron Shores and fulfill his dreams of owning a marina. Now the handsome Dutch-born businessman is making waves with single women all over town—including loony, post mistress Eva May Poole who's in search of husband number three.
But it's Kate Clark who's wreaking havoc with Tappe's heart, not Eva May. Can he find away to shake the dingbat post mistress and convince Kate to give him a second chance and the sweet kiss he remembers from an earlier time?
So tell me…what are you hoping to receive for Valentine's Day?
Check out more ideas for #Valentine's Day and all the Candy Hearts on my Pinterest Page #books
Click To Tweet
Hop on over to The Wild Rose Press to pick up all the Candy Hearts Romance Stories