So tell me…what does a girl want for Valentine's Day?
The Countdown to Valentine's Day with the Candy Heart Romances continues!
For Valentine's Day Would you Prefer
Check out the Candy Hearts Romances Releasing this week, because what girl wouldn't want these sweet nothings whispered in their ear…or filling up her kindle?
~Dare Me ~ Be My Love ~ Marry Me ~ WWW.Cupid~ Find Me ~Got Love? ~I Love You ~ Ask Me~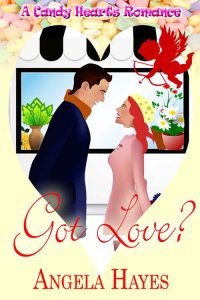 With Valentine's Day right around the corner, gorse fairy, Flora Hawthorne is up to her neck in flowers, chocolate, and all things romance. She has no time for love, until she comes face to face with her own personal Cupid and the sparks fly! Looking to settle down, Cupid Tharin Terize wants fairy Flora Hawthorne to be his valentine, not just for one night, but for the rest of time. Now, all he has to do is convince her.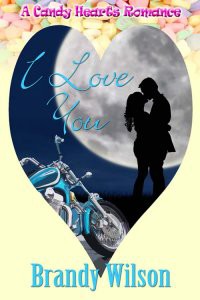 Tate Campbell liked his  life. Running his bar kept him busy and paid his bills, and a relationship with anyone wasn't on the horizon. He sure wasn't expecting a Valentine surprise, especially one who looked like a fallen angel—with a broken-down car. Dace Robinson's career as an ER doctor left little time for relationships. Valentine's Day was just another day on the calendar, albeit one filled with annoying decorations and sad reminders she had no one special in her life.Until the night car trouble compelled her to seek help in a biker bar, and the handsome owner claimed Dace as his woman – she had no idea how sweet Valentine's Day could be.  
In Heather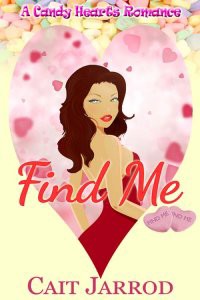 Ridge, Virginia, myth has it the lucky recipients of the two FIND ME candy hearts distributed each year are soul mates. Too afraid of seeing her one-time trusted friend, good-hearted Lyse Haynes refuses to go to her high school class reunion. But when she receives a second invitation containing the elusive candy heart, she takes an overdue vacation to pursue the dream of finally finding her soul mate. Ice cream creator Cooper Schmidt plans to take his product nationwide. His marketing team proposes the perfect destination for his next store. Unfortunately, it belongs to the father of the woman he's harbored feelings for since high school. He uses her belief in myths and mails her the candy heart to entice her to Heather Ridge, in hopes she will convince her father to sell. There's just one problem. After ten years, his old feelings tumble forward, stronger than ever, and Lyse has a decision to make—discover who has the candy heart companion or follow her heart.
Alone on Valentine's Day, Leo Rankin attends the library's Blind Date With a Book event hoping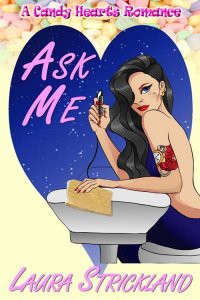 for something he can take to bed with him that night, and finds himself competing against Gerri Webb for the last remaining book. Wild child Gerri is not his usual type. Yet he feels an immediate, sizzling attraction and agrees to share the book and its accompanying bag of candy hearts. The whole idea of a Blind Date With a Book is to go off genre, so Gerri doesn't mind when their flirty conversation suggests they unwrap each other rather than the mystery book. When a candy heart advises, "Ask Me," she asks Leo back to her apartment. She never expects button-down Leo to hit all her buttons, but by the next morning she fears her heart's in danger. Can one night spent off genre translate to real life?  
Allison McCall, supervisor in the Romance and Proposal Department of Cupid Corp., firmly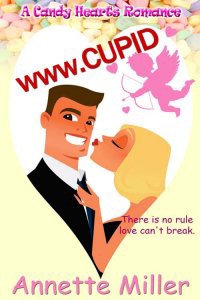 believes rules are meant to be followed, yet her own love life is unfulfilling. Preston Carlyle, Allison's former boyfriend and one of her more creative agents, believes rules should be broken occasionally to give true love a chance. Only, he's having a hard time convincing Allison and Cupid his techniques are working. From the disastrous paperwork and the frequency of Allison's visits to Cupid's office on Preston's behalf, she fears her position and his job are in jeopardy. But when she finds out he's requested a transfer to the Holiday Security Agency, Allison decides to prove she cares for him…even if it means breaking a few rules.
Broken-hearted and bitter, Brenna Jones plans to spend Valentine's weekend at her parents' cabin, reading romance novels and devouring heart-shaped candy. When her truck hits a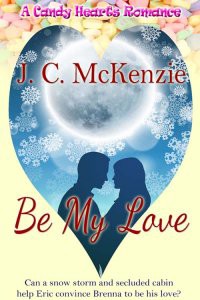 snowdrift and plows into a bank—during a storm, no less—her plans take a drastic detour. Eric Buchanan, the playboy jerk from her past, comes to her aid. He's her only option for reaching safety. Eric can't wait to escape his parents' latest attempt to set him up. He's given up on happiness, knowing he blew his chance at love a decade ago. When his snowmobile ride turns into a harrying escape from a blizzard, he discovers Brenna stranded in the storm. After he ensures her safety, he plans to explain the misunderstanding that tore them apart. Can a secluded cabin help Eric convince Brenna to be his love?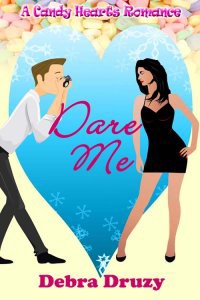 For wedding stylist Misty Morningside, mixing business with pleasure is a professional no-no. That is, until she runs into wedding photographer Adam Wright at a Valentine's Day event. Dare they set aside business for one night of pleasure?        
In 1905 New York City, affluent Millie Moore wants to be outspoken like the suffragettes she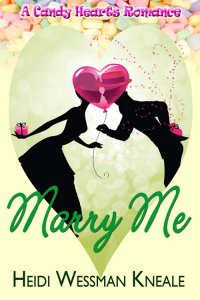 admires. She also wants to rid herself of an annoying and controlling suitor. For a well-brought up young lady whose mother fears her impending spinsterhood, speaking her mind is an uphill battle. When Raymond Wilson sees Millie at a rally, it's love at first sight. Not wanting his stutter to ruin his chances, he enchants a little candy heart to do his talking for him. For Millie, Raymond is a breath of fresh air. And maybe, just maybe, someone she could love. But for her social-climbing suitor Guy Elliot, he's a threat to his plans. And Raymond isn't the only one who knows something about magic. Now the ante has been upped and Millie is the prize…
Now tell me, do you dig through the box of candy hearts just to read the phrases?  
Have you checked out all the Candy Heart Romances released since January 4th and cast your vote on my blog each week? It's not too late to vote for what a girl wants
Check out more ideas for Valentine's Day and all the Candy Hearts on my Pinterest Page
Check out my Candy Heart Romance- Forget Me Not        right Here.
  The Wild Rose Press  has all the Candy Hearts Romance Stories & more books for your Valentine