So we wanna know- what does a girl want for Valentine's Day?
The countdown to Valentine's Day with the Candy Hearts Romances continues!
Check out the Candy Hearts Romances Releasing this week because what girl wouldn't want these sweet nothings whispered in their ear…or filling up their kindle? 
~Not2Nite~ Only Yours~ Ooh La, La ~ 3 Wishes ~ I'm Sure ~          Hot Stuff ~ For Keeps ~ All Mine~
For Valentine's Day Would you Prefer
                                                                                                                                                                                Hot Stuff takes on double meaning when klutzy Kate is faced with rookie cop Dallas looking for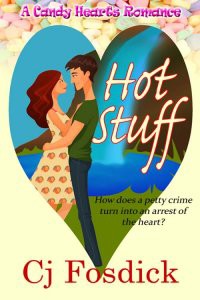 a stolen lawn statue. In her quiet, crime-free Wisconsin village, Kate has her hands full writing slogans for candy hearts and keeping her kleptomaniac brother with Asperger's Syndrome inside the law. Even her grandmother's famous snickerdoodle cookies can't ameliorate the crime when a stolen lawn statue turns out to be a drug dispenser. Will Kate rise above her concern of what Dallas's uniform represents and admit the charming Texas rookie is the man of her dreams?
Meghan Muldoon is at a crossroads: struggling to balance the demands of a high stress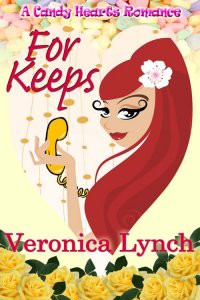 vocation as an advocate for victims of violence and her feelings for Keenan Rossi, a man who wants to make their relationship permanent.
On Valentine's Day, a series of routine crises force Meg to question staying in a profession which fulfills her both professionally and spiritually–or devoting the rest of her life to the one person who completes her.
Which one is For Keeps?
During the day, Megan surrounds herself with water lilies and goldfish in the ponds she creates.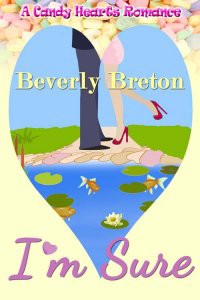 At night, memories of her lying ex-boyfriend are a reminder she can never again trust a man.
Jason embraces his career as paramedic firefighter, even though ugly experience declares his profession a greedy mistress. During quiet nights at the station, he wonders if this bachelor existence is all he'll ever know.
Then Jason meets Megan and sparks fly, chased by flashes of anger when Jason, battling a raging
apartment fire, stands up Megan on their first date. Is St. Valentine powerful enough to bring these two strong-willed people together?
When ARP warden Molly sees a light shining through the darkness of London on a cold winter's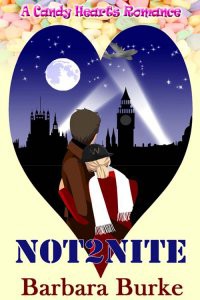 night in the middle of the blitz she's infuriated with the careless American who struck it. Doesn't he know there's a war on?
Guy's just trying to find his way through a maze of unlit streets. He's very sorry and Molly reluctantly forgives him. When he accompanies her on her nightly rounds the two learn about each other, themselves and whether it's really possible to fall in love in only one night – especially when there's no guarantee of tomorrow.
Everyone expects Rebecca Winston to marry her high school/college sweetheart, Garrett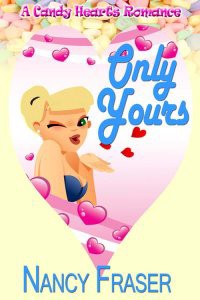 Langley. The problem is, the flame's gone out on their romance. They're still best of friends, but only friends. When Garrett's father has a heart attack, his older brother Wyatt (an L.A. attorney) returns home for the first time in years. The attraction between Rebecca and Wyatt is immediate.
Can Rebecca expect her family and, especially, Garrett to understand that her desires have changed and turned toward Wyatt?
Can Wyatt get past the feeling that he's poaching his younger brother's girl?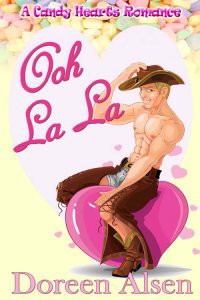 Aspiring choreographer and dance teacher, Simon West is walking along the hall in the college where he teaches when he gets knocked over by klutzy, two left feet, accounting professor Veronica Cooke. Simon wants to get to know the beautiful woman who ran him down, but how will she react when she finds out his alter-ego is a super sexy cowboy at an upscale exotic dancing male revue and that he makes ends meet by taking off his clothes?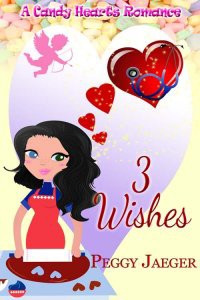 Valentine's Day is chocolatier Chloe San Valentino's favorite day of the year. Not only is it the busiest day in her candy shop, Caramelle de Chloe, but it's also her birthday. Chloe's got a birthday wish list for the perfect man she pulls out every year: he'd fall in love with her in a heartbeat, he'd be someone who cares about people, and he'd have one blue eye and one green eye, just like her. So far, Chloe's fantasy man hasn't materialized, despite the matchmaking efforts of her big, close-knit Italian family. But this year for her big 3-0 birthday, she just might get her three wishes.
For nearly a decade, Maggie has put the needs of her younger siblings ahead of her own. Now she's willing to accept a marriage without passion in order to protect her brother, but fate has a wicked sense of humor. On the eve of her wedding, Maggie meets the man of her dreams.
When Shamus loses a bet, the penalty is a blind date. Shamus is prepared to endure a long, boring night; the last thing he expects is to find the woman who can bring his heart back to life.
But Maggie is keeping secrets–and her engagement is only one of them.
So tell me…on Valentine's Day do you do something for your kids, anyone else in your family or just your significant other? 
(My hubby has always gotten a gift for my girls because he is their first Valentine.)
Have you voted on my blog every week since January 5th for What a Girl Wants for Valentine's Day? If not, there's still time before the results are posted on Friday, February 12th– two days before Valentine's Day so you can plan your day with your special someone.
No idea what to do/get? Quick! Check out more ideas for Valentine's Day and all the Candy Hearts on my Pinterest Page
Don't forget about my Candy Heart Romance-          Forget Me Not- Check it out here.
The Wild Rose Press  has the books your heart desires- stop by and pick up all the Candy Hearts Romance Stories