What catches your eye on the cover of a book? Please take a minute and vote for your favorite for the Moon, Mist & Magic anthology.
Several paranormal romance author friends and I are releasing a paranormal romance anthology this year! Each of us features a different paranormal creature.
Psst! Mine is a witch!
Help us pick the best cover designed by the fabulous Abigail Owen. Which do you like best – the girl, or the moon?
Which Cover Do You Prefer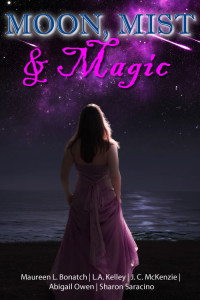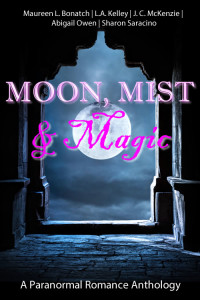 Thank you!
Moon, Mist & Magic Update! 
The winner is- both! The talented Abigail Owen, of Authors on a Dime was able to combine the best elements of both to produce the glorious one that you see below. 
The anthology is available for purchase and all proceeds benefit the World Wildlife Fund. 
Get ready to be enchanted by mythical beasts, magical creatures, and moonlit nights. Enjoy your favorite author,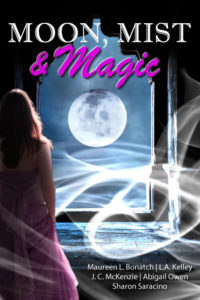 and perhaps discover someone new, in these five fantastic tales of paranormal romance woven with moon, mist, and magic.