It's been a busy week peeps, so I thought I'd catch you up before I shared some great resources for this week. 
Biking
Some of you may know that I'm a 'back seat biker' (aka: the hubs maneuvers the giant beast of a motorcycle and I cling on the back and am free to enjoy the ride.)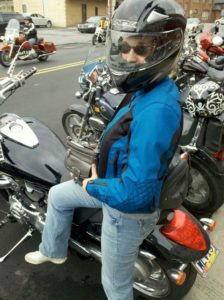 I do enjoy a nice motorcycle ride, and love me a tattooed biker, which is why I often incorporate them into my stories. 
So this week I began writing as a regular contributor for GothRider magazine. You might want to check it out. Lots of cool stuff  (besides my posts, of course 😉 )
Things that Go Bump in the Night 
Now that we've rolled into September, everyone (okay, lots of people, including me!) is starting to think about Fall and Halloween. My post at Paranormal Romantics this week was about some true ghost stories—with a dash of humor, of course. Check out Things that Go Bump in the Night—Or at Least Like to Change Your Favorite Television Show.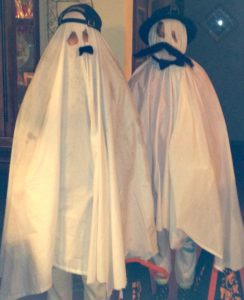 My Babies Birthday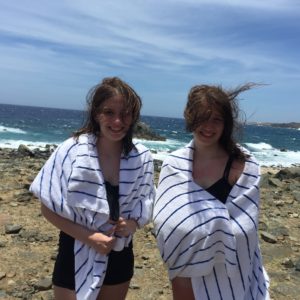 But, before we closed out on August last week, and started the new school year, we celebrated my babies birthday. Fifteen years old! Where does the time go? 
Book Stuff
Before you move down to check out the resources for this week—remember when you helped shape the cover for Moon, Mist & Magic with your fabulous input? Right here. (Or on Facebook)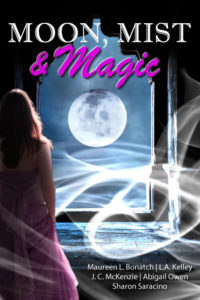 Well, Moon, Mist & Magic is in a Cover Contest. Go vote right here for that cover you helped create!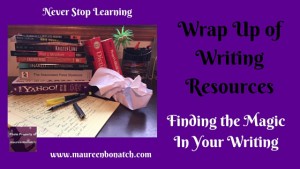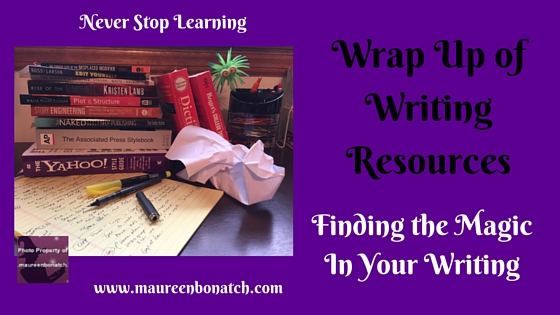 Cool Stuff I Found This Week 
As promised, here are some great resources, and tips, that I've gathered from all my hopping around in cyberspace this week. Because I know how fast time goes, and how valuable it is, so let me save you some time by sharing my favorites.
HubSpot
When I become aware of a phrase, or a word, I, or someone else, uses consistently it stands out like a beacon in conversation and can drive me crazy. I don't know if these tips will help, but they're interesting and something I can apply.
How to Permanently Stop Saying "Um" and Other Filler Words
How to Blog a Book
Don't let the title fool you for what I'm sharing, this is about blogs- although you could use it for a book. Ironically, I was just planning out to start organizing my blogging in larger batches.
Make Your Blogging Time More Efficient by Batching Posts
Freelance Morning Coffee
Calling all Freelancers- this is one of my favorite free resources for discovering new freelance writing opportunities.
Freelance Morning Coffee Newsletter Job Updates
Speaking of Freelancing- Gina Horkey is reopening sign up's for the course I took that got me started. She's updated things, and I'm looking forward to seeing what's new. I highly recommend it—and not just because I'm an affiliate. I'm an affiliate because I love it.
Here it is if you want to check it out.
Until next time— Have a Magical Week!