When your family and friends know you love to write about witches and magic, you get cool stuff like this for your birthday to feed a magical muse!
Don't judge when you see me rocking my new witch t-shirt and spell book wristlet. You know you want to add some magic into your life.
If you are at all interested in Freelance Writing, then I've got a way to add some magic into making that interest a reality!
Don't Delay! Enter this Freelance Giveaway Today!
You might know that in addition to writing fiction, I'm also a Freelance Writer. For many of you, that term might be unfamiliar, as it used to be for me. I spent a lot of time reading information on the web- but the best investment I made was taking Gina Horkey's Freelance course.
Gina provides easy to understand information, and the basic steps to get started. If you have any interest-she has a spectacular giveaway going on right now that ends today (9/16) and I've also listed her newest course below, and one she has available for free to get you started (like I did). 
P.S. I'm an affiliate for the course, meaning I might get $ if you purchase through any links I provide. But- I'm only an affiliate because I believe in the course. Right now, it's the only thing I am an affiliate for- because I enjoyed the course that much.
If you have any interest in Freelance Writing, if nothing else- don't' miss signing up for the Epic Freelance Writer Giveaway today! (I made sure I did!)
Here are some of Gina's Freelance & Virtual Assistant Courses
…and some Free Ones if you just want to dip your toes in the water. (Come on in, the water is fine.)
Don't worry, I didn't forget to share a few other great articles & tips from around the web this week!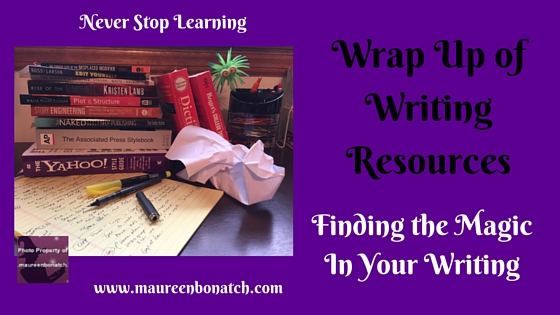 Sidebar Saturdays
Legalize anyone? Not me. That's why I subscribe to this newsletter for tips. This article has great tips on a topic that appears to be all over the internet the last few weeks, that of copyright, and/or someone plagiarizing your writing.
Do it Yourself Copyright Protection
This old dog is constantly being forced to learn new tricks when it comes to the internet, SEO, and social media marketing. As I write this post, I'm being challenged by the SEO & Readability settings to go from Ok, to Good, to Great. Here's a great post on working on your Meta Description from Yoast.
Yoast
How to Create the right Meta Description
Do you have any great articles or resources to share for this week?
Enjoy a Magical Weekend!