Diane has a new release, a giveaway, and a question for you. Would you go on a one-way trip to explore a new planet? Would you do it to save humankind? 
And we have some questions for Diane. Let's learn a little about this awesome author, and find out more about her newest release, Mission to New Earth. 
When I find a new author, the first thing I seek out is their story about their first book, their "big break", or "the call". Please share yours.
My first published book is not the first book I'd written. I'm not one of those writers who spends 10 years on the same book. Those early stories are better off under the bed, never to see the light of day.
An author friend started up a niche publishing house for only fantasy, paranormal, and futuristic novels. She'd heard about my sci-fi romance and asked why hadn't I sent it. Within days (yes, days) of sending she sent an email (no phone call) she offered me a contract. That book was Switched, which led to a series.
My characters usually have a favorite brew (Ie: Hope=tequila, Sabrina=coffee, Carman=margaritas etc), how about you? If it's your own concoction, please share the recipe.
In Switched, the beverage of my main character and then her twin (who switched places) is Diet Vernors, a ginger ale made in Detroit that I love.
Most of my characters have a special ability or power. (Even Ruthie has the power of "knowing") What kind of magic would you like to be able to do?
Healing of both mind and body. My mother died from Alzheimer's, so healing the mind would be a great power. Selfishly, I'd like to heal arthritis.
Many people have a 'signature expression' (Ie: my character, Hope, often says "For Goodness Sake"). What expression are you known for—or would you like to be known for?
My favorite expression is "oh, shit" which I try not to say around the grandkiddies. In my PI mysteries (Alex O'Hara Novels), she's like me, though she tried to curb it. I think my favorite made up expression was for The Pilot. Celara was always saying "horse pucky" (a euphemism for my fav expression).
Nothing is more rewarding than a genuine laugh and a good sense of humor. What can always make you laugh?
Baby giggles. I can't resist. Witty dialogue, crazy situations (in books that are almost improbable).
My character, Carman, loves makeup. What's your "weapon of choice" in cosmetics that you can't live without?
I have sensitive skin so I don't wear makeup. I guess the one thing I do use is lip balm (Chapstick).
My Enchantlings Series feature bikers. Would you call yourself a "backseat biker", a "motorcycle mama", or a "no-way jose'" kinda gal when it comes to motorcycles?
No way, Jose. I almost killed my cousin and myself riding behind him on his motorcycle. I was so scared, couldn't wait to get off.
New release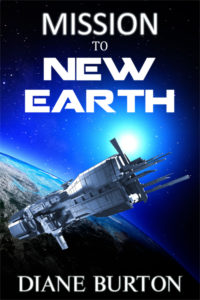 Mission to New Earth: a novella
By Diane Burton
Genre: science fiction romance
Release date: August 31, 2016
Length: 88 pages (25k words)
Amazon ~ Kobo ~ iTunes ~ ARe ~ Smashwords ~ Barnes & Noble
Blurb:
Would you go on a one-way trip to explore a new planet? Would you do it to save humankind?
In 2172, Earth's overpopulation and dwindling resources force the United Earth Space Agency to expedite exploration of new planets for a possible new home. When new crises ensue—a giant tsunami and the threat of nuclear winter—the timeline changes. Eight years of training crammed into four.
Three teams, including Sara Grenard and her team, prepare for launch, but are they ready for the one-way trip? Will the Goldilocks planet prove just right for Earth's inhabitants? Before time runs out.
Excerpt:
Then only Marsh and I were left.
I strolled up to the man I loved and put my arms around his waist. When I rested my head on his chest, I heard the thud of his heart. Normally, a reassuring sound that always made me go weak in the knees, it beat more rapidly than usual. He was still agitated.
"Hey, guy. Everything will be all right. We're ready. More than ready."
"I know. It's just—"
Leaning back in his arms, I reached up and patted his cheek. "Settle down, big boy. I think Bill and Ana have the right idea. From Gloria's blush, she and Tom do, too." I gave him a long kiss. At first, he didn't respond—still worked up over the latest simulation. Then he gave in, as I knew he would. Not to be smug, but Marsh did like my kisses.
His kiss turned hard, demanding, as he strained to maintain control. I wanted him that much, too. But not on the tile floor in the lav. The shower had possibilities. When he eyed the enclosure, I knew he was thinking the same thing. Too bad I had other obligations. That was me, duty first. I could be such a stick-in-the-mud.
About the Author: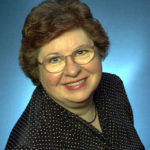 Diane Burton combines her love of mystery, adventure, science fiction and romance into writing romantic fiction. Besides the science fiction romance Switched and Outer Rim series, she is the author of One Red Shoe, a romantic suspense, and the Alex O'Hara PI mystery series. She is also a contributor to two anthologies: Portals, Volume 2 and How I Met My Husband. Diane and her husband live in West Michigan. They have two children and three grandchildren.
For more info and excerpts from her books, visit Diane's website: http://www.dianeburton.com
Blog     Twitter    Facebook    Goodreads: Diane Burton Author     Pinterest   Amazon author page
Sign up for Diane's newsletter
ENTER DIANE'S GIVEAWAY:
It was so nice to get to know a little more about you, and your newest release, Diane! Thank you! 
So, who's up for a Mission to New Earth?