Autumn has arrived! The start of the Fall season in my house usually means the last look at the leaves before they change, hockey season starting (Go Pens!) and more time for television.
Any Fall Favorite Shows?
Last night I watched the first episode of the second season of Ash vs. Evil Dead. If you like dark humorous horror, it's right up your alley.
Calling all Biker Babes
A few days ago, one of the questions for my blog guest prompted a discussion about motorcycling. No other biker babes in the group but myself for that one. 
 Even though a recent post I did at Gothrider discusses the increasing number of female riders and the benefits of riding.
Hello? Where are my biker babes?
They claim lady riders are happier, more confident etc. as compared to non-riders. If you're interested check it out here. 
I wrote another post about the Discover miniseries, Harley & the Davidsons. I thought I'd watch it for ideas, but wow, what a great show! If you haven't seen it, you might want to check it out.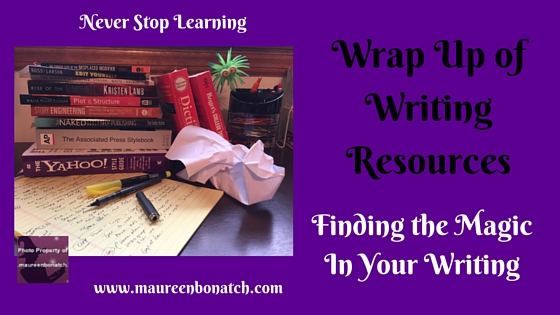 As far as what's going on around the web in my world this week…
For the Love of  !!@&!#$ —Cover Letters!
In my 'dayjob' I've read and reviewed at least a bajillion resumes and cover letters in my time. (Okay, maybe not a bajillion, I'm no math lover—but it's pretty darn close).
I've also written a little less than bajillion over my lifetime.
This article is a refreshing twist on the standard old cover letter. They recommend sprinkling a little of what you might put in your resume into the letter. This grabs the reader right from the get go before they kick your letter to the curb. A nice reference for when you need to sell yourself.
The Muse
The Cover Letter Formula That Skyrocketed My Interviews From 0% to 55%. Read it Here. 
News You Can Use- Not the Same Ole Stuff
If you're an author and don't subscribe to the Build BookBuzz newsletter, you should. They're always packed with especially relevant marketing and informational tips.
This post has some great tips of what to include in an newsletter and how often to send it. Seems like I'm always looking for ways to improve what I'm sending out, because I'm not just an author, I'm a reader/consumer etc.
 I sign up/get a lot of newsletters. Therefore, I know what it feels like to get irritated when it appears I'm constantly being "sold to" or that it's the same old content.
"What should I send to my author e-mail list?" Read it Here.
School Daze
I admit it. I'm a recovering online writing course addict. I love a good online class! What could be better than learning while not leaving the comfort of your own home? Plus then being me—as a result I print out the materials to place in a binder for reference.
For the last few years I got a little carried away in taking classes and forced myself to cut back a little this year. A girl only has room for so many binders. 😉
NO…that's not true. There's always room for more binders!
But, I'm back to taking a few classes this coming month before NaNoWri ensues in November. One class is through the RWA (Romance Writers of America), so you have to be a member of RWA to take it, hence why I didn't include the link.
The class is about what to put in an author newsletter. You know, so it's interesting rather than end up tossed out with the trash (say it isn't so!)
You're noticing the trend here about newsletters?
Psst…I'd love to hear what you like to read about in an author's newsletter?
Interested In Learning about Self-Publishing? 
The other class I'm taking is about venturing into Self-Publishing. I've taken a few classes in the past, but I haven't felt ready.
I'm hoping 2017 will finally be the year I dip my toes into the self-publishing water so I'm taking the Authors on a Dime course Get Started in Self-Publishing. Check it out here. There's still time to sign up before it starts.
Until next week…
Drop a hello below if you're a biker babe!

Comment to share your favorite fall show

Recommend a class or something awesome you found in cyberspace this week
Don't forget to enjoy that fall foliage!