It's that time of year again! No…not Christmas! The time when those who love everything magic and paranormal rejoice! (or cackle as we hop onto our broom…) Trick or Treat!
It also means we're twice as busy brewing up potions in our cauldrons, and preparing treats—witch which is why I tricked you by posting my weekly wrap up a day late. My apologizes.
Stick around—I'll give you a treat! I've got a lot of events coming up in the next few weeks that you don't want to miss! Witch which is why my weekly wrap will be on hiatus for a few weeks since I have other fun blog stuff that will give you the chance to win gift cards, books, and have fun. 
Not Everyone in My House Loves Halloween
But before I get to that, I wanted to talk about my love of Halloween! There's just something so fun about dressing up and acting like a kid again. Plus I believe Halloween, and trick or treating, is a great way to bring your neighborhood together. 
But there is someone who hates Halloween. Well, I guess he might enjoy this event a little since he gets to greet all kinds of ghosts and goblins but there is one thing he hates—dressing up in costumes or sweaters. 
You guessed it, my writing partner. Scruff. The proof is in the pudding—or the picture below.
They say a picture is worth a thousand words, but I think Scruff is only thinking of one. Revenge.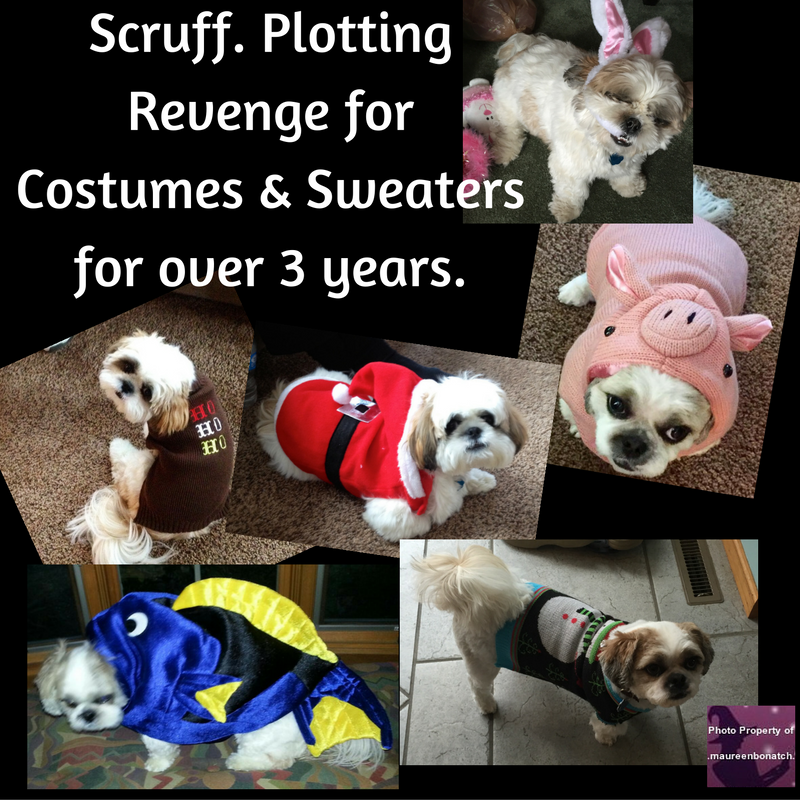 But, oh my goodness, isn't he adorable? 
The pig costume on the right is the one the girls choose for him this year. From Scruff's expression, this just may be the last straw for him.
Would You Like a Treat?
Here's some awesome resources for you to check out from this week, and I'll let you know what's coming up in the next few weeks.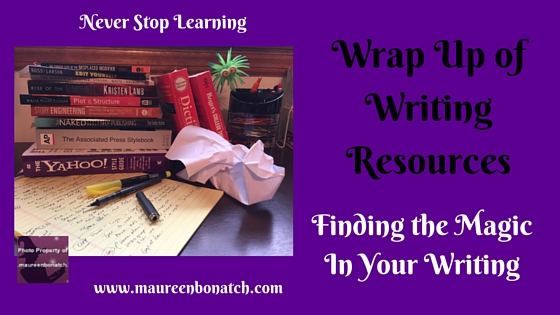 Finding that Magical Job 
Spoiler alert! I'm going to give away The Muse's lure to their post below.
No worries, it's a good one. How you can make your own website super quick and easy. You don't need a website, you say? Well you might want to read this post then, because if you're even shopping for a new job, you might put yourself a step ahead of the crowd with an online resume.  
The Fun, One-Hour Activity That Will Help You Land Your Dream Job
Put Some Magic in Your Marketing and Design
Next we've got an article from HubSpot. It's a bit along the same lines of website and design, but some wonderful examples of those, and marketing your product. 
14 of the Best Product Page Design Examples We've Ever Seen
Come Writers, Come Readers, Come All —Don't Miss This Magically Awesome Resource!
Finally, I have the casserole of resources right here from The Virtual Savvy. You don't have to be a VA, or even a writer for that matter, to benefit from this list of resources.
I've made sure to add it to my Pinterest to refer back to again and again. Don't miss checking it out!
[VIRTUAL ASSISTANT RESOURCES] TOOLS YOU NEED TO RUN A VA BUSINESS.
Check Out What's Coming Up in this Magical Month of Halloween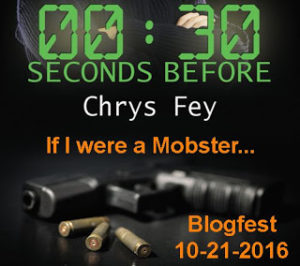 First off- Next week I get to pretend to be a mobster. What fun! It's all part of Chrys Fey's "If I were a Mobster Blogfest" starting next Friday.
Check back here to start the blog hop and read my special story snippet written in my mobster persona.
Then the Halloween Festivities begin! I'm participating in two awesome blog hops, each featuring tons of prizes, and lots of paranormal and fantasy authors. So if that's a genre you love, you don't want to miss out.
Casi McLean's ABA Haunted Halloween Hop will start off first on October 24th.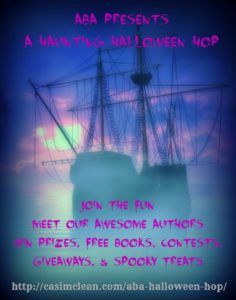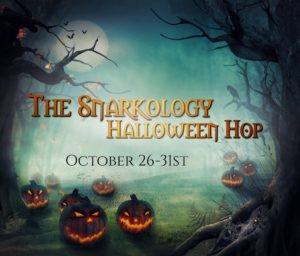 And then the Snarkology Halloween Hop begins on October 25th. 
Both run through Halloween, so you'll have plenty of time to visit all the blogs and enter to win all kinds of prizes!
If you're worried about forgetting the start of the hop, be sure to sign up to receive my blog via email so you never miss a thing! (Find the sign up at the top right hand corner of this page.)
On the 31st- you'll also find out what my favorite horror movie is on Kate Hill's Halloween Page.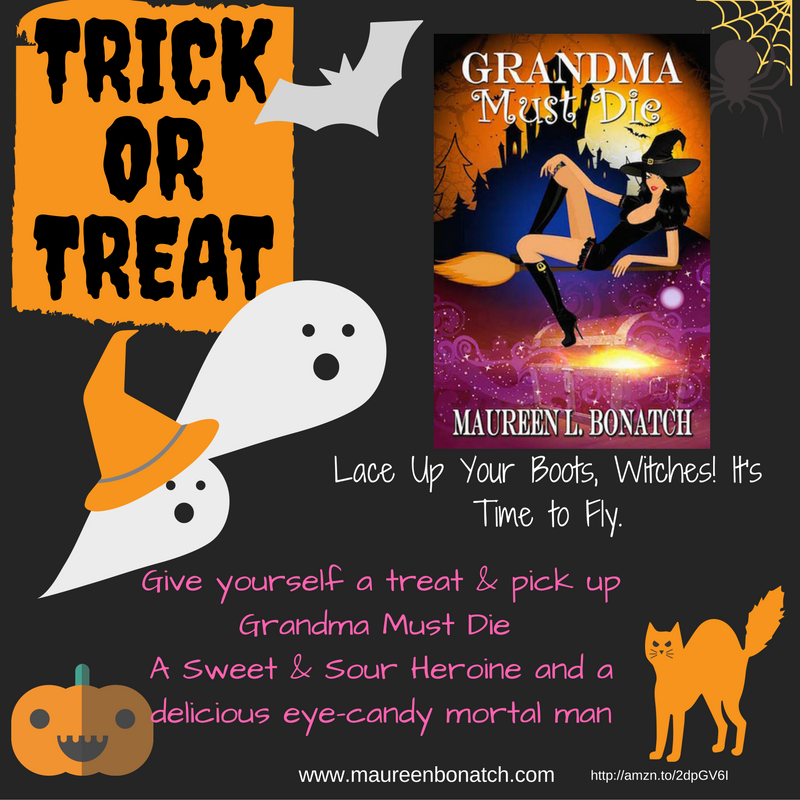 Until next week, I hope to see you on Facebook. If you're following my author page I try to start your week off right with some Monday Motivation Quotes. 
So tell me are you Team Halloween? Or Team Scruff?
Do you love—or hate—Halloween?