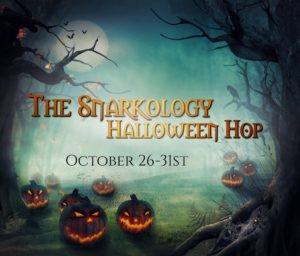 Welcome to my stop for the 2016 Snarkology Halloween Hop! 
Ahh, it's the time of year when people's thoughts turn to fall, and Halloween. When people are a little more accepting of things out of the ordinary, and seize the opportunity to be a kid again.
Although I write about magic and witches, I never dressed up as a witch when I was a kid. Why is that you say?
Reasons Why I'd never Survive as an "Old School" Witch
I love makeup too much

Old-school witches are depicted with overgrown eyebrows, warts, and were referred to as "hags"

The big, black cauldron

I have a bad back. Moving that thing around would be impossible. In retrospect, perhaps that's why so many witches were depicted with the hunched over posture- the cauldron had already done their back in

The Token Cat

I love cats, but the hubby is allergic—one will have to go.

The Dark Dreary Setting

It's always dark in their house. The first thing I do is open the blinds & let the sunlight in.

Bye-bye Cleaning

Now this could be a good thing…except for all the spider webs (complete with spiders) that come with it.

Poisoning the Apples

I enjoy apples. Too much. I might accidently pick up one of the spare poison ones and eat it before I realize my mistake
Witches—Bringing Sexy Back
Luckily, thanks to shows like Bewitched & Charmed, as well as movies like Practical Magic & The Craft, the image of witches became a little more appealing.
Speaking of sexy witches… 
Let me know in the comments if you could survive as an old-school witch for a chance to win a randomly chosen copy of 
Grandma Must Die
Don't Forget to Enter the Rafflecopter & Follow the Hop for your Chance to Win More Great Prizes!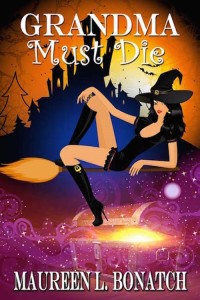 She's a witch hunting a spell. He's hunting witches and falling for her.
Carman has worn out more towns and last names than impractical shoes protecting the secret of her magic blood. But when a friend goes missing, and another is infected with a deadly spell, Carman must choose. Expose her magic blood by curing the spell—or stop the infection from spreading by killing the source…the grandmother.
Amazon    The Wild Rose Press   Barnes and Noble  Kobo    Google Play      IBooks