As soon as the last decoration is put away—and often before then—the Valentine's Day decorations begin filling the stores.
If you're still recovering from your Christmas cookie coma and not in the mood for romance, The Wild Rose Press can help. They have all the Candy Hearts Romances to turn your thoughts toward love and warm your heart.  
These fun, flirty, short romances will help you believe in love, and in my story, perhaps second chances.
You might remember my sweet novella, Forget Me Not. 
What if your memories hadn't been made yet?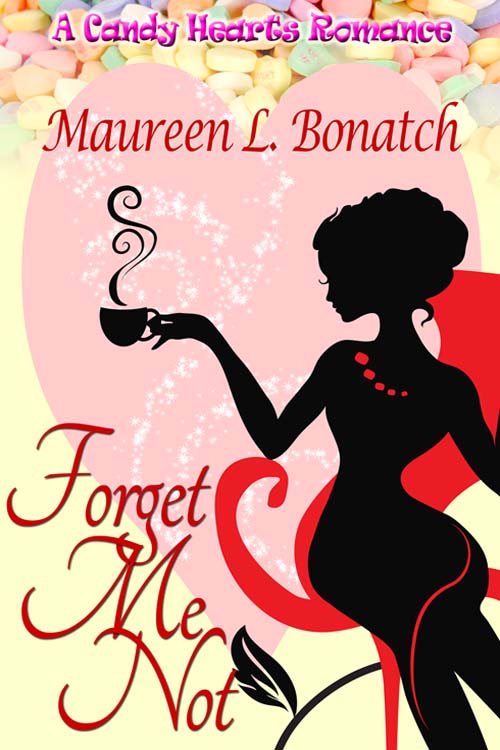 Here, let me refresh your memory…
The car accident totaled Sabrina Post's convertible and reinvented her memories. She can't recall dumping Cole Dawson ten years ago. What her new clairvoyant visions tell Sabrina is he's her husband. Any practical girl would question her sanity.
But if Sabrina wants to make this imaginary future a reality, she'll have to regain Cole's trust and eliminate her rival, the coffee shop waitress who's pegged Cole as husband #4.
To prove she's foreseen their destiny, Sabrina stirs Cole's interest by revealing specifics about him she couldn't have otherwise known. Unfortunately, the one detail he vividly remembers is the pain when she left him and their "rinky-dink" town in her rearview mirror.
If Cole can't believe she's a changed woman, can Sabrina accept the only second chance she has at love exists in her memories?
Find out more about Forget Me Not right here.
Looking for gift ideas for Valentine's Day? Check out my Pinterest Board right here dedicated to The Candy Heart Series and some great ideas for your Valentine. 
Share the #love and tell everyone about #WRPbks Candy Hearts Romance Click To Tweet
Have a great gift idea? Please Share it in the Comments! There's never too many ways to say I love you.
Don't Miss Any of the

Candy Heart Series-

Available Now——at The Wild Rose Press