My Hobbies—When I'm Not Writing 
Welcome back to the #MFRW 52-Week Blog Challenge! Notice how this week's topic specifically mentioned hobbies besides writing. I assume that's to avoid hopping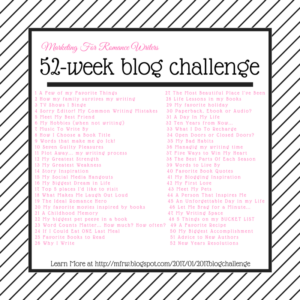 around to all these blogs and reading the same thing over and over again as a favorite hobby—writing. 
Never Fear! Writers are often introverts, but it takes a plethora of interests to craft these characters! 
Well, if you're going to get all particular about hobbies, I can name a few of mine outside of writing stuff. Really…I can. Just give me a minute to step away from my computer.
Things Normal People Consider a Hobby
Bicycling
Walking (I mean intentional, or at scenic places, not just to live or get to my destination)

Backseat biker babe

Movies- I love watching movies!

Dancing- in the club, at home, wherever there's a good tune

Going to Concerts- love me some music! 

Big Wreck!

Hockey games- Love me some Penguins

Reading- of course! Didn't say I couldn't mention that!
Things that Kinda Are Hobbies, But Not Really
 Honing my sarcasm 

Collecting Quotes

Procrastination 

Caffeine Consumption 

Staring into Space (Plotting)

People Watching (Character Development)

Pulling my Back

Starting a Diet

Forgetting I'm on a Diet

Telling stories to my kids that start with "Back in the Day"

Laundry—cause really, does it ever end? 
Collecting yoga pants, correcting other people's grammar and wine–sound like legit #author #hobbies to me.
Click To Tweet
Scruff's Hobbies 
Enough about me, I know everyone loves to hear about my writing assistant, Scruff.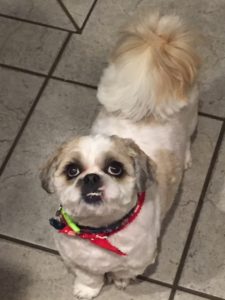 Eating

Quietly Staring

Attacking Defenseless Squeaky Toys

Collecting Sticks

Looking Adorable

Taking Naps

Judging You 

Figuring Out What You're Eating 

Going in and out 50 bajillion times a day
What's your Favorite, or Most Unusual, Hobby? 
Follow the Blog Hop and Maybe You'll Discover Some New Hobbies!
&nbsp