A Time for Love —

Valentine's Day
I've been with the hubs for a long time. We've had our ups and downs, but I've been lucky to snag a man who is a gentlemen, and can stir some romance. Therefore, although I enjoy the fun of Valentine's Day to show those we love just how important they are, I think that should happen all year long.
Therefore, when we had two beautiful girls fifteen years ago, I told my husband that he had a new role to play, one that was very important in shaping the minds and expectations of two little girls. He was, and will always be, their first valentine.
Her First Valentine
In some ways I think Elementary School has it right. The kids decorate a special box and then receive valentine's from all the kids and often a treat with the cute card. Thus depicting Valentine's Day as a day to be especially nice to one another, and share treats and smiles.
As kids get older, the day becomes more about select friends, and —shudder—boyfriends, long before a young heart can truly comprehend the complexity of love. 
Because Every Girl Deserves a Prince
My girls will always have Prince Charming—their Dad. He always gets flowers, chocolate or another little gift for the girls on this special day.
I've always believed relationships are pushed too quickly onto young hearts, long before they've found their own confidence and learned to love themselves. (I wrote this post about the importance of having confidence & learning to love yourself.)
Easy Valentine Gift & Date Ideas
If you're looking for fun, or sexy ideas for your valentine, check out the Pinterest board I've created just for that! (Right here.) I made the man bouquet a few years ago with a few tweaks of my own. 
This board also features the Candy Heart Romances by The Wild Rose Press. If you're looking for short, sweet reads to get you in the mood for love. (Including my story, Forget Me Not)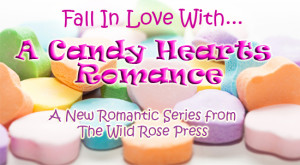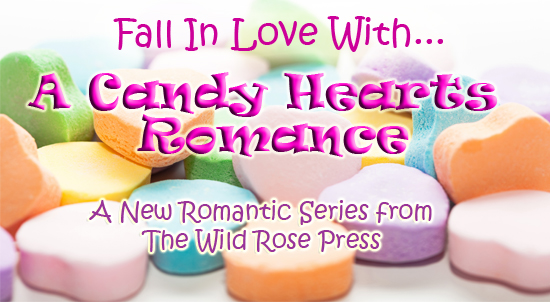 A Super-Easy Romantic Treat for your Valentine
Do you want something that's super easy, with only a few ingredients, and is loved by just about everyone? Well, I've got my go-to solution for a delicious desert that takes absolutely no time to throw together but makes you look like a superstar.
Because who can say no to melted chocolate? #Valentine #WRPbks #romance
Click To Tweet
Chocolate Fondue
2  11 1/2  oz bags of Milk Chocolate Chips

1 cup Heavy Whipping Cream
Optional: 1/4 tsp mint extract or 1-2 T creme de menthe
Melt together. Wham-Bam- heavenly melted Chocolate Madame! 
I have an old-school fondue pot, but I think you can make do with a saucepan if you plan to gobble it up. 
Dippers: 
Use forks, fondue fork or drizzle over individual servings 
Pound Cake, Angel Food Cake, Strawberries, Graham Crackers, Marshmallows, apples, cookies—just about anything goes! 
What Do You Think is the Most Important—or Your Favorite—Thing About Valentine's Day?