Welcome back to this week's post for Marketing for Romance Writers (#MFRW) 52-Week Blog Challenge! The topic is one I've dreaded in every interview for most of my lifetime, "What's Your Greatest Strength?" Groans. Because I always knew what question was coming next, "What's Your Greatest Weakness."
So, not to disappoint, you might realize what the topic is next week…
Hey Perfectionist! Nobody's Perfect
I've expanded upon my go-to response of being a perfectionist. Once I began researching, and completing, about a bajillion interviews I realized this was the go-to response just about everybody uses.
I'm focusing today's post on my greatest strength related to my writing (because no one wants to hear about my return to my Bowflex workouts—or do you? Note to self for future post…scribbles furiously). 
Internal Drive—Cruise Control
For years, I had this quote on my desk at my office and I incorporated this thought into my daily tasks, and in my writing.
"Patience and perseverance have a magical effect before which difficulties disappear and obstacles vanish."- John Quincy Adams
I began taking my writing seriously around eight or nine years ago, and one thing I learned quickly—
#Writing is hard work. If I didn't love to do it so much, I wouldn't have stuck with it. #MFRW
Click To Tweet
My greatest strength? Perseverance. 
strong>Perseverance is defined as steadfastness in doing something despite difficulty or delay in achieving success.
Building My Strength 
My strong underlying perseverance kept me returning to that chair again and again. I did this despite rejections, harsh critiques, fatigue, backaches, lengthy per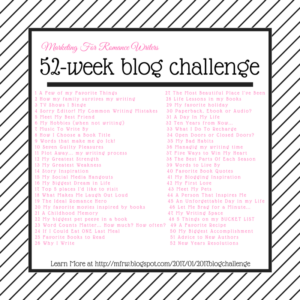 iods of silence while waiting for a response from contests, editors etc.  
That isolated cabin where I imagined myself immersed with my muse, without a care other than writing my novels, doesn't exist. (If you've found it, I'm on my way, bears be darned!)
My perseverance (and love of writing) keeps me getting up long before I need to start my day to make the time to write. It has me returning to my manuscript to read it  for the millionth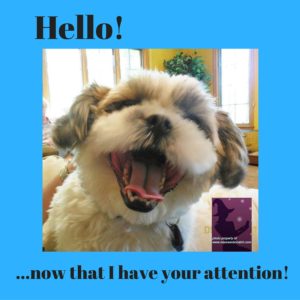 time to make the tweaks my editor recommended, or discover the plot holes and bad grammar I missed the first, second, or third time I read it.
Tune in next week where I'm talking about…you guessed it…my Greatest Weakness

Follow the #MFRW Blog Hop to Discover Other Author's Greatest Strengths
Share Your Greatest Strength Below in the Comments