While growing up, I often remember my mother looking at me and saying, "You have a one-track mind." I thought it was a good thing. I had a single-minded goal. I displayed a dogged determination to achieve success. Except often even I could hear the aggravation in my mother's voice when she said this. It wasn't always a compliment. She didn't always admire my perseverance. She may have even thought I was stubborn.
How Full is Your Glass?
Welcome to #MFRW 52-week Blog Challenge. This week's topic is My Greatest Weakness. I talked about my greatest strength last week. Perserverance.
If you compare the definition of perseverance to the definition of stubborn, you'll find some similarities. In fact, you'll find both terms in the definition of tenacity. It's all in how you define the situation.
Tenacity-
The quality of being very determined.
A few synonyms include: perseverance, stubbornness, persistence, obstinacy
The glass is half full"- "The glass is half empty"- some days you just want the whole bottle #MFRW #amediting
Click To Tweet
I've come to realize this matter of interpretation after I had my own children and noticed this annoying admirable  character trait I seemed to have shared with them. I admire their perseverance to learn a new task, yet this same perseverance seems a bit on the stubborn side when they refuse to abide by my decision.
When Perseverance is Just Being Stubborn
Usually I like to describe myself in glowing positive terms, but sometimes I must face reality and realize I'm being stubborn. My perseverance has carried me through writing rejections, saggy middles in the story and endless edits to craft my story just how I want it.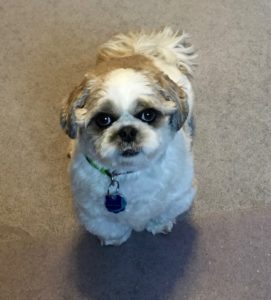 Other times, I finally realize that maybe my editor/critique partner/ that nagging voice in the back of my mind is right and I must change or delete a scene, start from scratch, or accept that the edits strengthen my story.
The key is in recognizing when I'm being stubborn and being able to move past that.
I send in my polished draft to my editor after persevering until the end of the story. Me: "It's fabulous!"

I receive my story back—full of edits and red ink. Me: Shock. "But it was perfect! I can't bear to look." Closes computer and mulls in stubborn defiance.
A day later—opens story back up. Me: "Where did all those extra, 'had', 'that', and— whatever filler word of choice for the story—come from?"

Begins to review edits and perseveres to make a better story.
 

Write, Edit, Repeat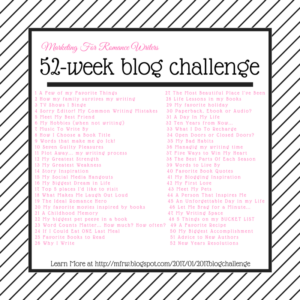 I think both perseverance and stubbornness are good qualities to have.
Sometimes you must be a little stubborn to gain the strength to persevere toward your goals.
Follow the #MFRW Blog Hop to Discover Other Author's Greatest Weaknesses
Share Your Greatest Weakness Below in the Comments