This week's challenge for #MFRW is "Words that Make Me Go Ick!" The problem is, I love words! There are very few individual words that make me go ick.
 But there is one way that an author can weave words together that leaves me frowning, or skimming the pages…it's when I'm forced to endure too much perfection.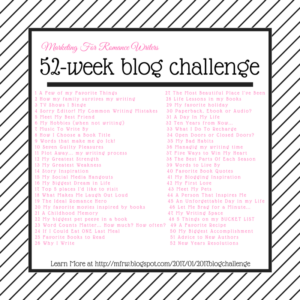 I discovered that I loved reading fantasy and paranormal stories early in my youth. That didn't stop me from enjoying all kinds of other genres with a well-written story.
When Reality Becomes Fantasy
For awhile I was absorbed into a young adult series. It claimed that it wasn't a fantasy story, but in my mind, in many ways, it was. Because there was no way these teenage girls lived in the real world. 
Each time I got the next book in the series, I had to skim or skip the first few pages. That's because the author wanted to reacquaint the reader with the two main female characters. Not in a way to help us catch up to the heroine's journey, or discover a secret past, but to remind us of their perfection. Ick!
Perfection Isn't Reality
I knew I'd stumbled into fantasy as I skimmed over their perfect size 6 bodies, with perfect blonde, flowing hair, with perfect white teeth, living with their perfect family  and perfect, perfect, perfect—then I'd throw up a little in my mouth.
Granted the author could pen a good story once I blocked out the overwhelming perfection of these heroines, or I wouldn't have kept reading. But, in retrospect, I don't think these are the best YA stories to help young girls with their self-esteem.
I Love The Flaws That Make Us Perfect
I still find these Icky descriptions in books I read today and it usu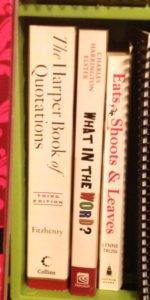 ally sours my stomach. My fantasy and paranormal heroes and heroines usually have a nice dose of imperfection, making them more realistic than those built of imaginary, unattainable perfection.

Because nobody is perfect, we just overlook and/or embrace the flaws of those they love.
Words That Make Scruff Go "Ick!"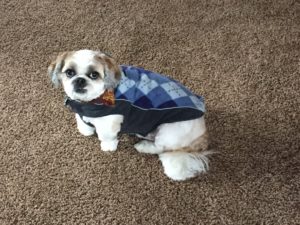 Bath, Vet, Haircut
Combination of hated words: "I'm going to put this sweater on you."
"The food is gone."
What Words, or What Parts, of a Story Make You Go Ick?
Follow the Rest of the #MRFW Authors to Find Out What They Think is Icky