Welcome to #MFRW author's 52-week blog hop! This week's topic, My Biggest Dream in Life, came easy for me. I don't only imagine living this dream for myself, but also for my children. The small town I've grown up in, and probably many towns, is very sports focused. If you talk to anyone and the subject veers to children, one of the first questions is ultimately…
"So what sports are your kids in?"
I'll be the first to say that exercise is a good, positive thing for kids and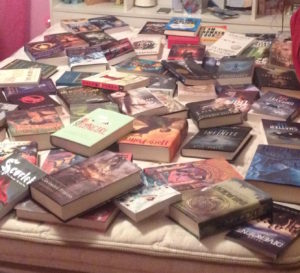 adults. Hello- backaches! I am a writer, thus I spend much of my time with my "butt in the chair.") Back in the day, my girls participated and tried just about every sport. Now I'd probably say their most popular sport might be called:
Marathon reading

The ten-book dash

Keyboarding

NaNoWri Participant (National Novel Writing Month)

Swimming in Stories

Wanna-be Writers

Aspiring Authors
Authors Don't Fall Far From the Tree
When my girls first got bitten by the reading bug I couldn't be more excited. To share the books I loved and discuss characters from stories together was like a dream come true.
Then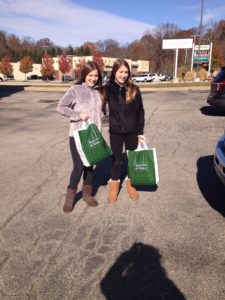 when they repeatedly requested a trip to Barnes & Noble to spend their report card money my heart may have grown three times in size.
When they displayed an interest, and talent, for writing I couldn't be happier.
What? An Author? 
But when I respond to the "sports" question that my girls are avid readers, and that they both love to write, one so much that she has written novel-length fiction I get the blank stare. Or they repeat the question, "So aren't they in sports?" 
I believe part of the sports driven mindset is the dream of raising the next professional athlete, or sports star. This dream may be even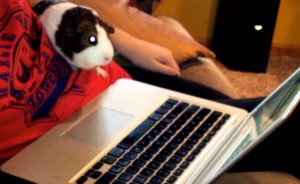 more far fetched than becoming rich from writing novels, yet it is eagerly embraced. While I feel most kids who verbalize the dream of making a living as an author are looked at with a raised brow, or told to pursue it as a hobby. The same things that kept me from pursuing my passion for so many years. 
So what is my biggest dream in life?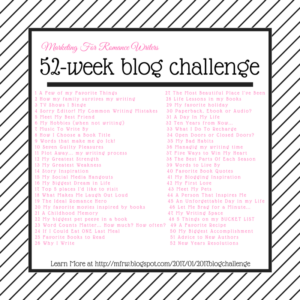 Thus my dream would be for authors to receive the same, if not more, admiration and encouragement as professional athletes. It takes a certain skill, ingrained talent, and a honing of one's craft to write well. A talent I'd love to see paid well for the product provided.
As a result, I can encourage my children to chase that dream as a career, and pour their passion onto the page.
For don't we all receive priceless entertainment and joy from escaping into a good story? I know I do.
But what would we do if our favorite #authors chose to put down their pen and choose another path? #MFRW
Click To Tweet
Therefore, where would we be without our cherished characters and stories? They have enriched our lives and allowed us to travel the world without leaving our couch. 
What is Your Biggest Dream?
Don't Forget to Follow the #MFRW Blog Hop to Discover their Biggest Dreams