I love the seasons, hence why I love my home state of Pennsylvania so much. But because I'm fortunate enough to live very close to many of Pennsylvania's bicycle paths, I get to experience a few of the seasons up close. Once spring is in the air, I begin to get the urge to grab my bicycle and escape to the paths in the woods. Here my mind and muse are free to wander to my stories.
Is it a coincidence that I write paranormal and fantasy and my muse loves the Ghost Town Trails? Hmmm… 
No Spooky Stuff
Despite the name, I've not encountered any ghosts, yet. (Let's hope to keep it that way. I may write the stuff, but I'm a big baby in real life.) The Ghost T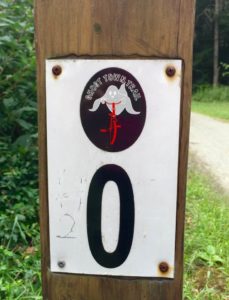 own Trail is one of many of Pennsylvania's Rails-to-Trails.
Utilizing many of the old railroad trails, Pennsylvania has developed over 93 rail-trails and continues to work on
adding more.
Bicycling, or walking, on these paths gives one the ability to escape into the serenity of the woods, and gain a close-up view of nature in all it's splendor.


Where Do You Get Your Ideas?
Yep, there it is, the age-old question all writers hear all the time. Well,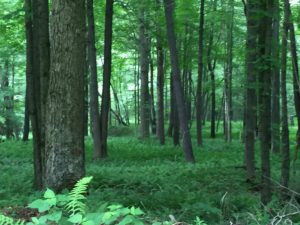 I'll tell you that these trails really inspire my muse. If you've read my book, Destiny Calling, you'll be all too familiar with the role the eerie woods play in the story. Because something so beautiful, and so desolate, can craft a multitude of stories.
Forget Me Not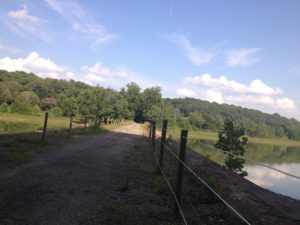 I looked through the eyes of my heroine from Forget Me Not when she returned to her home state of PA as I ventured down the path in the featured photo at the top of the page.
(P.S. I've included this eBook (Forget Me Not) in the Grand Prize Basket. Read on to find out how you can win this, and many more books!)
Grandma Must Die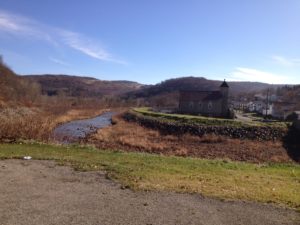 When we approached the church rising from the woods in this small town, I knew it would be in my story, Grandma Must Die. 
Wanna Venture into the Woods?
During the Highway Cafe's Spring 'Tastic tour, I'm giving away an eBook copy of Destiny Calling. Here's your chance to escape into the woods, even if it's only in your mind.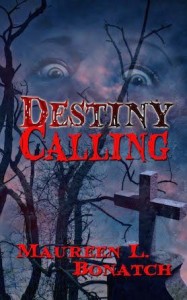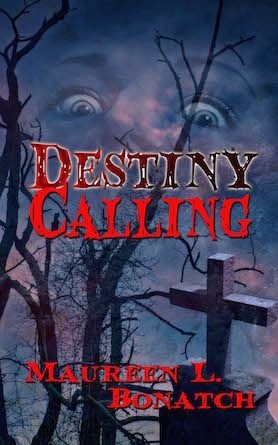 When the woman who raised Hope is murdered by something not human, Hope loses the only family she knows and discovers one she might wish she never met. With a touch that can make the desperate hopeful, Hope is the answer. The only question is if she can deal with sibling rivalry, accept that entities feeding off despair exist, and determine if Griffith is the man of her dreams, or not at all what he seems.  
Leave a comment about what you consider a sign of spring for a chance to win Destiny Calling, and if you find the hidden eggs on my blog, let me know for an additional entry in my giveaway.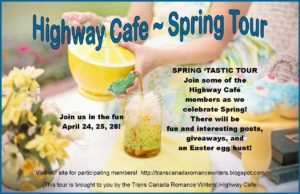 And…Be sure to visit The Highway Cafe's Blog for the list of other participants in the Spring 'Tastic Tour, as well as enter our grand prize giveaway of a Spring 'Tastic Basket of 13 eBooks!
Winner will be announced on April 28, 2017.