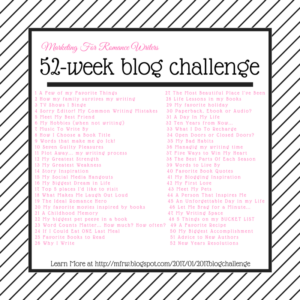 It amazes me that I can connect with other writers and authors I love through a plethora of social media sites.
I have total fangirl moments.
These larger than life writers I admire are actually—gasp—human. Who knew? 
As a writer, I've been forced dragged overwhelmed able to find my own social media hangouts. Here I interact with my readers and get the inside scoop. Stuff like what you enjoy in my stories, and you get a peek into the dark corners of my mind.
Writers at work
Where can you find me? It seems like I have a little spot in every hotspot in cyberspace. But there are new ones everyday, so I'm no where near hitting them all. 
No Hide & Seek Here- I'll Tell You Where to Find Me:
Tweeting on Twitter         Pinning on Pinterest        Flapping on Facebook 
Wait—There's More! 
Amazon Author Page     Sign up for the deets in my… Newsletter        Goodreads      Instagram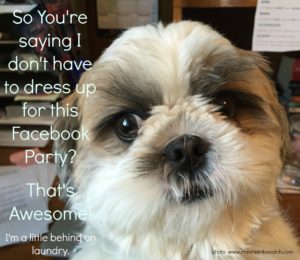 I love to promote other writers on Twitter and keep up to date with the latest news.
I enjoy Pinterest for storing information and pictures about my books, recipes and more—but my favorite is Facebook. 
Nothing more fun than slewing sarcasm & spells on my Facebook author page.
Click To Tweet
Social Media is a Game Changer for Introverts
As someone who often thinks of the perfect 'one-liner' or 'witty' comeback after the fact, Facebook has been a game changer. You get to meet the writer behind the serious, silent expression. I can throw out the punchline and word it just how I want it, rather than fumbling over saying something that sounded good in my head but comes out of my mouth like gibberish. 
Plus I love to laugh and try to find funny things to share, or inspiring quotes (self-confessed quote-a-colic). And pictures of fur babies—since Scruff is always hogging the spotlight, it's only right that he shares. 
Where'd You Go? 
If you've already liked my Facebook page and haven't noticed any of my posts in your newsfeed lately, there might be a reason for that. There are a few things you can do to make sure all the pages you like show up more often in your news feed.
Hold your cursor over the "Following" button at the top of your favorite pages 

Make sure "See First" is checked in the drop down menu. 

Make sure you never miss an update from your favorite pages.

Also, interact with your favorite pages. The more you "Like" and comment & share the more you will see them in your Newsfeed!! And more people will see these posts as well. Works for your friends list too ♥
Thinking About Forming a Posse
Now that I have your undivided attention, I've been considering forming an author street team. What's a Street Team, you say? It's a private group, often on Facebook, where people who enjoy an author's books join and get insider information about upcoming books and help promote the author.
You're helping get the 'word out on the street' for an author you enjoy. The street team members often have the chance to win prizes and be beta readers for new stories. It's a win-win situation. 
Are you in a Street Team? Authors, do you have your own Street Team? What do you think about it? 
Check out The Other Authors Favorite Social Media Hangouts in the MFRW Blog Hop