Welcome to this week's edition of #MFRW 52-week Blog Challenge. The top 5 Places I'd like to visit. I assume we're talking physically traveling? Not just mentally? That might seem like an odd, unnecessary clarification, but as an author, I often feel as if I've explored much more intricate details of the world and the countryside than I have. Because I've visited them in my mind.
Where's My Portkey?
There are plenty of places I'd like to visit. That is, if they invented a tele-portal, or a portkey, or a floo network, like they have in Harry Potter. I don't like packing and I don't like traveling, much. I like the destination. It's the whole traveling to get there thing.
Trouble is, as each year goes by, the amount of stuff I want to bring increases, while the size and weight of the suitcase I can take decreases. It's true that I've been known to boast that I require only the essentials of Blistex, a scrunchie, an eye-lash curler, and water, but somehow, they seem to weigh much more than the 40 lb. requirement.
Traveling the Lovely, not-so-lonely Road to Hermit-dom
Then there's the riding in an airplane thing with sinuses that can't accept elevation which gets my ears snapping, crackling and popping more than the three dudes on the cereal box. Therefore, in my imagination, I magically arrive at the destination with all my stuff already there. There's none of that what should I bring, or I forgot something.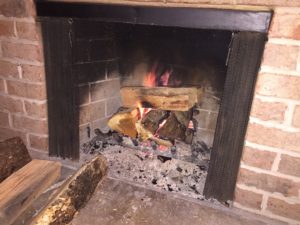 More and more I find I like being home. I know where all my stuff is and you don't have to deal with making sure your clothes match—or socialization. All these years I've made comments about my father's habits, and here I am on the road to hermit-dom. I hadn't realized that was an inherited trait.
Oh, the Places You'll Go
But, back to the topic at hand, because there are many places I would love to see and experience. These aren't in order of preference. Just in order of pretending to address the topic and then digressing off on my own weird road. I'm a writer. That's what I do.
Ireland– Why? I'm a mostly Irish gal and a lover of potatoes and gorgeous countryside. Plus I wear a lot of green, even when it's not March.
Italy– two words. Wine and pasta. Sure, there's a lot more I'd like to see besides sitting in a little vineyard sipping a delicious red with my pasta and then curling up to take naps from carb overload. Don't worry, I'll fit it into my schedule.
Down the Rabbit Hole
Now I warned you. I'm going to digress a bit, because the next ones are not specific places. It's obvious that I don't do well with directions when it comes to writing. I tend to veer off on tangents and digress down delirious pathways.
Road Trip! Cross country USA- I'd love to have the time to see the states up close and personal. Time being the key word. When there aren't work, and children, and money commitments. I'd love to find those hole-in-the-wall restaurants and secret spots that aren't high on the radar as tourist destination spots. They make the best stories.
Quality Family Time – I'd like to go to a beautiful, quiet, beach destination with all my family. As the years go by, we all get busier with our own families and work. It would be nice to have loads of time to catch up while throwing back a fruity, frozen drink or two.
This isn't a Specific Place. It's a feeling. (I know, I pick odd times to be a rule breaker.) I don't know where this place is until I get there. You know how you plan a nice, relaxing vacation and you get there and you end up rushing more than you do at home and your stress

Scruff finding his Zen

level is spiking from the plane ride and other surprises you hadn't anticipated despite all your careful planning? Then, suddenly you can't wait to get home to just…relax?
An ideal trip to me is one where there is no set schedule, no crowds, no rushing and you get that Zen feeling inside. 
Do You Have any Recommendations for Me for That Elusive Zen Place I'm Seeking?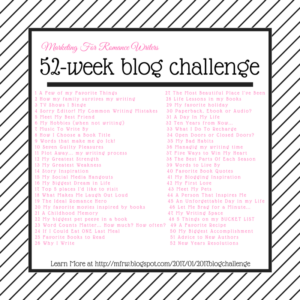 Follow the #MFRW Blog Hop to Discover the Places the Authors Want to Visit…most likely they are better at following directions.