There are three groups of people. Those who watch a movie and then seek out the book. Those who watch a movie and then never read the book. Then those who are still waiting to watch a really good movie because they have the book in their TBR pile. Me? I'm buried under a long TBR list in category number three. Which category do you fall into?
Movies Inspired by Books
Welcome to this weeks #MFRW (Marketing for Romance Writers) 52-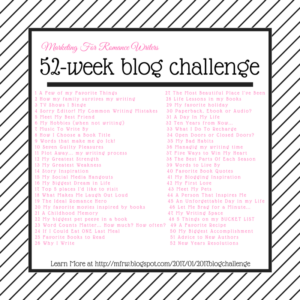 week Blog Hop. The topic is My Favorite Movies Inspired by Books.
This took some grappling for me until I realized it didn't mean that I thought the movie was better than the book. Because if that was so, I'd have nothing to list. (First love= books)
Despite adamantly admitting my love for movies, I don't believe they can capture all that a book can. I think that's because a book allows you to tap into your imagination, and most movies don't match up to how I've envisioned the characters. They cut something out, or they change something in the story.
Cut to the Credits
If I watch a really good movie I've zone in on the credits to see if it was based upon a book. I then shake my fist in the air in validation to my author peeps and shout out credit to the author to my amused—or uninterested—family members. If the movie was good, the book must be awesome.
A few #movies came pretty darn close to, or even exceeded, the capabilities of my imagination.
Click To Tweet
Oldies But Goodies- An Introduction to Romance
Gone with The Wind- I struggled with loving and hating the relationship of Scarlett and Rhett but regardless, I couldn't stop reading and/or watching.
Romeo & Juliet- It might've been because I read and watched this when I was pretty close to the hero and heroine's age- but it displayed just how timeless true love could be.

Spoiler Alert

– (if you live under a rock and are unfamiliar with this movie.) I still got mad when they died. I do like a HEA.
These were probably the first books and movies that introduced me to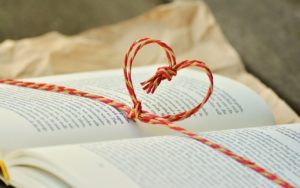 the wonders of romance. I might've been the only kid in my class not cringing when the teacher made us watch Romeo & Juliet after we read the book.
Horror-ific
It's no secret that I love Stephen King. I've brought him up time and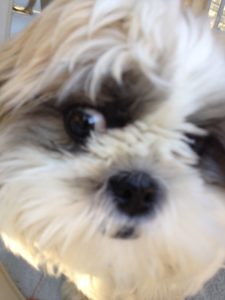 time again as one of my favorite chilling authors. It's also a well-known fact that Stephen likes to make a cameo appearance in most of his movies.
So when I watch the movie, or television mini-series, I'm always keeping an eye out for a sneak peek of the author. Here are two of my favorites.
The Shining– because-

wow

–I know people who refuse to watch or read this creepy creation- but I love it.
The Stand –The only book I've read more than once. Although every bit of this massive tome couldn't fit into the movie, they did a great job.
Magic Masterpieces
Two words- movies– Harry Potter. Okay, that might be three words. But really, need I say more? The way the books are crafted together still amazes me and the theatrics when they were brought to film opened new doors in my imagination.
The Lord of the Rings. I adored these books as a teen. I even typed up the poem about the rings and hung it on my bedroom wall. No, that's not weird. Ahh…hem...Also, the effects of the movies were pretty spectacular.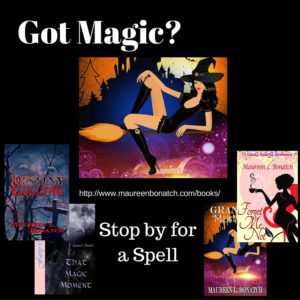 Follow the #MFRW Blog Hop to discover what the other author's favorite movies that were inspired by books.
Share Your Favorite Movie in the Comments to Add to My List of Upcoming Attractions