When I'm watching a television show, or a movie, often the story will veer off to insert a flashback. An old memory used to recall some key piece of information, or to elicit a specific mood. The scene unfolds to a detailed vision as the character recalls that old memory. Then there's me.
When I realized the 52- week #MFRW Blog Challenge for this week was A Childhood Memory well… There are a few that stand out in my mind, but they seemed random and unworthy of sharing—until I discovered the pattern.
Raking Through the Memories
I often compare my memory to a sieve. Filtering everything out but the bits and pieces of important parts. You'd think there'd be a plethora of memories to choose from, but unfortunately, it seems the more years that go by, the more memories mesh together. Holidays and birthdays end up tangled in a hodgepodge memory bank of special occasions.
I envision the other participating authors lighting up with their ah-ha memory moment and hurriedly jotting it on the page with a satisfied smile. Then I realized what might make my certain memories stand out.
The Common Element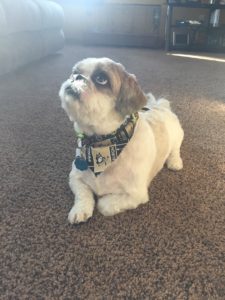 The pieces of memories I held strongest in my mind were all the little ways I was looking for the magic in the everyday. Something I still do today and incorporate into my writing. The childhood memories I recalled included:
Looking for fossils in the woods in the hopes of discovering a dinosaur

Sitting by the Christmas tree in the middle of the night, mesmerized by the twinkling lights and wondering how Santa's magic would work since we didn't have a chimney (Mom left the door unlocked for him.)

Riding through the playground as fast as I could on my bicycle and then closing my eyes to pretend I could fly

Walking through the woods while wishing and imagining I could talk to the animals

My utter fascination with our first microwave- wondering what sorcery could create such a magical machine
Maybe She's Born with It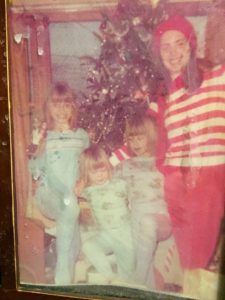 This post helped me realize that my pursuit of the extraordinary in everyday life has always been part of me. That the little wonders of the world make up the most important parts of my memories.
There are other snippets that rose to the forefront of my mind, and sweet memories of my family, but most of them contained that same element of fascination. The wonders of seeing and experiencing new things in the world for the first time.
Take a Stroll Down Memory Lane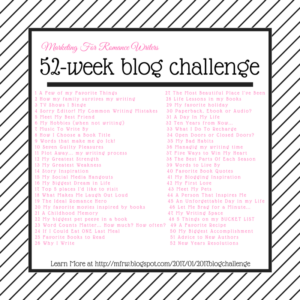 Don't forget to follow the #MFRW Blog Hop and discover the childhood memories the other authors are sharing.
Share one of your childhood memories in the comments so we can all revisit the magical days of childhood.