This week's topic for the 52-week #MFRW Blog Challenge is entitled, "If I could eat ONE Last Meal." I may be a mild-mannered, slow-to-anger, introverted author and unlikely to be spending my time on death row, but this is a topic I've thought of before. It's not an extravagant or expensive meal, and really not even considered a meal, but there are very specific guidelines in it's creation. 
To me a garden tomato is what I look forward to in summer more than anything. That and the abundance of fruit. (I share a humorous story of my love of rasperries here ) I've actually discussed my love of garden tomatoes at length on a blog about things I treasure here and am reposting A Labor of Love below.
I love good food, and I love to eat. Lucky for me I have a husband who loves to cook so I get to enjoy the fruits of his labor. But I can be pleased by the simplest meal of a garden tomato sandwich.
Sometimes Simple Is Best
Recipe for The Tomato Sandwich
A garden tomato- see below to identify if you've truly got your hands on a cherished garden tomato

White bread- yes I pretty much only eat wheat, high fiber, super healthy bread, but sometimes this throwback from childhood is the best

Mayonnaise. No other imposters will do. 
That's it. Enjoy. 
A Labor of Love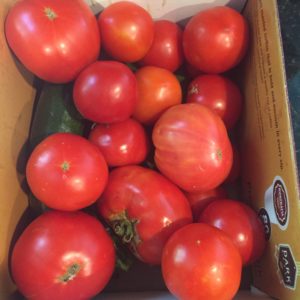 As the summer winds down and the first thoughts of fall tickle the corners of my mind, there's one thing I treasure more than the changing colors of the leaves and the shadow of a promise of the autumn crisp air… tomatoes. 
Not Just any Tomato, Mind you, Garden Tomatoes.
I hate to be the one to tell you this, but the tomatoes you see in the store, the ones that never seem quite as red. That lack firmness, and when you cut them they reveal mushy centers or bleached flesh… those aren't real tomatoes.
Those imposters could never live up to the taste of a fresh, garden #tomato. #MFRW
Click To Tweet
Around June I'll start asking my father, and father in law, how soon I should expect a garden tomato. Knowing darn well that I usually must wait until well into July, or maybe even August. I get impatient because there's nothing like that first tomato after long months of deprivation. Then they start coming in droves. I make my best effort to ensure none of them are wasted since I know; it's feast and then famine. 
Cursed With a Black Thumb.
I don't garden myself. I've never tried. One reason being that despite having a mother who grows beautiful flowers and a father who gardens, I have what I refer to as a black thumb. Most things I try to grow die. Houseplants shudder at the thought of taking up residence. The other more important reason that I've never attempted to grow my own tomatoes, is because both my father and father in law are stellar gardeners. They provide me with my bounty of tomatoes and I don't take it for granted.
It's More Than the Tomato that I Treasure
Because I'm sure, if I scoured the stores and farmer's markets I might, just might, be able to find a home-grown garden tomato somewhere. I treasure knowing my father and my father in law have grown these tomatoes. They've taken their time, and love, for months to nurture the little seedlings into plants. Painstakingly caring for them through unpredictable weather and fending off wildlife clamoring to have the garden as their lunch.
Must Love Plants.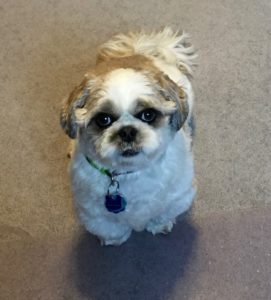 Almost anybody can start a garden (well, maybe not me, lol) but not everybody can be a gardener.  I've encouraged my husband to learn the gardening secrets these two wonderful men in my life have honed into a science. These tricks of their skillful trade are as precious as that cherished family recipe. These gardens, these tomatoes, are the fruits of a labor of love.
What About You? What Would be Your One Last Meal?
Follow the #MFRW Blog Hop to Discover What Other Authors Would Choose as Their One Last Meal.
There's Still Time to Enter to Win A Kindle Fire from Me and my Author Friends.