My kindle is overflowing with magical worlds, love, suspenseful stories and humorous heroines. There is never enough time in the day to read and escape into these wonderful worlds. Welcome to #MFRW 52 week blog hop where this week's topic is Favorite Books to Read. When I first saw this topic I felt overwhelmed, wondering how I could possible identify all of my favorite books to read. Then I realized, I do tend to navigate toward a certain type of story. 
You Had Me at Hell-o
I love me some magic, demons, witches, warlocks and almost any kind of fantasy world you can think up. I grew up discovering hobbits, learning to fly and learning about the magical secrets of the world. All of this while never leaving my back yard. That's the magic of a good book. 
It's All About Me & a First Person Read
I love a story written in first person. Often this is a love or hate kind of thing with different readers. Me—I love it. I want to discover the secrets of the story along with my heroine and experience the world through her eyes. 
I Just Want to Be Loved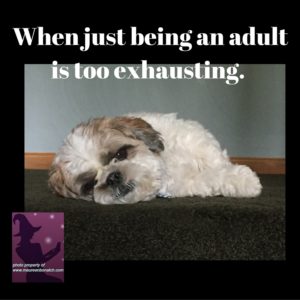 Who doesn't want at least a little—or a lot—of romance in a story?
The high that comes along with falling in love experienced over and over again between the pages of a book can't be beat. Especially when you're looking for a little escape from the everyday. 
Want Me Some Kick Ass Sass
I've said it time and time again, I love to laugh. There's nothing like an author who can add some genuine humor into a story. A kick ass heroine with some sarcastic wit is hard to refuse. (Don't give me some TSTL (too stupid to live) heroine who always needs saving.)
It's okay to let the hero shine, but I love a heroine who can take care of herself. #books
Click To Tweet
My Recipe for a Good Read
I've read all kinds of stories, and I'm always pleasantly surprised to find a new genre, or a new author to enjoy. Although there are a few key ingredients I look for in a book to know that I'm going to love to read the story.
Magic + H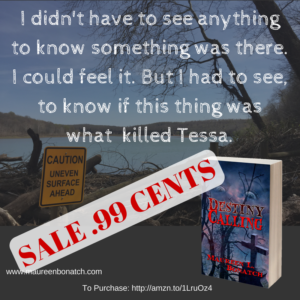 umor + Romance + Kick Ass Heroine +First Person
I incorporated everything I love in a story when I wrote Destiny Calling. It's on sale for .99 cents now for a limited time.
Check out what the other authors on the #MFRW Blog Hop have to say about their Favorite Books to Read.