My husband introduced me to all the scary movies. To my surprise I discovered the "slasher" movies featuring psycho-killers who walked at the speed of molasses but never failed to catch the fleeing victim to hack them to pieces was no where near as terrifying as the —slowly opening door.
You'd think I'd be more frightened of the freakish, merciless assassins. The ones who couldn't be outwitted despite lacking the ability to speak should be way more terrifying. Yet, when a lamp flickers, or a shadowy figure crosses by the window I'm all like, "Things just got real."

Welcome to this week's Marketing For Romance Writers 52-week Blog Hop topic, Open Doors or Closed Doors. Since this is a romance writer's blog hope, I assume the title is in reference to a love scene. So…thanks for hopping a ride on this journey along the warped roads of the crazy-train of my mind as I explain why stealthy terror frightens me more than psycho-killers. Almost the same way as I prefer to write/read a closed-door love scene rather than an open door love scene.
(Wonder no more why I must write paranormal and fantasy.)
But First—a Disclaimer
Keep in mind that this is my weird, witty (or at least attempting to be witty) opinion. I know there are a lot of people who love an open door love scene. Some find them so engrossing that they might offer themselves up as a sacrifice to a psycho-killer just to finish that chapter and get to the juicy part. That's not me, and here are a few other reasons why.
Reason #2 Ain't Gonna Happen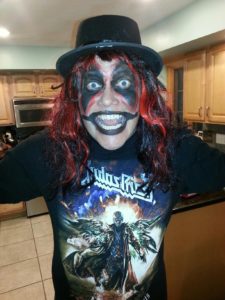 The psycho-killer is usually lurking in the woods near some decrepit cabin. There are usually issues with the electricity and some goofball decides it's an ideal time to take a walk in the woods.
For one, I there ain't no way I would be in the decrepit cabin in the first place. Then as soon as the power went out I'd get the heck out of there and back to civilization faster than I could trip over that root and wait for death while attempting to outrun the lurking lunatic.
The same way I trip over some of the words in erotic, or overly descriptive, romance and it kills the story for me. I forget about the sensual love scene while I'm trying to figure out if I've ever heard a man refer to his pulsating manhood as a love stick or man meat while moistness and juices are happening all over the place.
Reason #3 The Power of the Imagination
When the bedroom door opened a few inches in the movie, Paranormal Activity it scared the bajeebies (not sure exactly what bajeebies are, but no worries, they're gone now) out of me. Not at the possibility of the attack from a malevolent spirit or demonic creature but more so because most times less is more. Anticipation and imagining what might happen next was more terrifying that being hit over the head by man meat an axe.
The subtle touch, or loving gesture, that leaves the door open to the imagination instead of observation is much more appealing to me. 
The fluttering heart chasing a whispered kiss draws me deeper into a #love scene than a sloppy tongue battle. #MFRW #romance
Click To Tweet
Kind of like relishing the first few bites of chocolate or getting a stomach ache after inhaling the whole bag. You can have too much of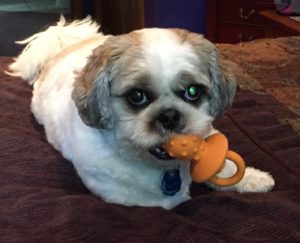 a good thing, unless it's cuteness. Scruff will gladly give you an overabundance of that, but he won't save you (or me—he is a big baby) from a psycho-killer. For that, you're on your own.
What About You? Do You Prefer Imagination or Observation in a Love Scene?
Follow the other authors in this week's Marketing for Romance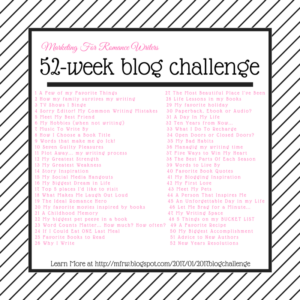 Writer's Blog Hop. Surely some of them will provide an opinion that doesn't leave you trembling as you peer over your shoulder and wonder if you closed that door—or not.
&nbsp