Envision a meticulously dressed woman. She sits with her list of organized tasks dedicated to her writing time, a detailed outline and a quiet room free of distractions. Now picture Gollum. Crouching wild-eyed in a dark corner of the mountain clutching a bag of precious marbles. (The ring would be far too easy to grip compared to writing time.)
Despite what you think, the first one is my fantasy. The second one? That's my reality. Welcome to this week's Marketing for Romance Writer's 52-week Blog Challenge entitled, Managing My Writing Time. 
Believe me, I want that fantasy author life of managing my writing time. In reality, I start my day by corralling all my tasks with a priority list. But by the end of the day, despite my best intentions, I'm Gollum. 
My Precious Writing Time 
I get up really early (I mean way too early, like 4:30 a.m.) to ensure I can squeeze writing time in every day. I divide my day in segments for fiction writing (which includes editing, social media promotion etc.) and freelance writing (articles, ghostwriting, blogs etc.) I work on each one intermittently depending on how creative I feel. This is all good until the shiny starts.
Granted the shiny distractions don't happen everyday. Some days my mind just dries up like a well. I'm left with my fingers poised over the keyboard staring vacantly at my laptop.  My mouth gapes while I'm wondering if I've already lost my marbles. (Well, at least I would look that way to an observer.) But on the days the shiny starts–otherwise known as the writing time stealer—that's when I turn into Gollum.
Pixabay Photo by: Vlynn
I wouldn't say I look exactly like him when he creeps in to steal my precious writing time. Because he's much thinner and I don't have blue eyes.
Crazy-eyes, avoidance of the sun, tattered clothes, gaping mouth—yep, sounds about right. 
What Is The Shiny?
Now some of the non-writers here might be envisioning a scene from the Stephen King book when the little boy has terrifying visions. It's not quite like that. Although some of them are terrifying, most of them are way more exciting than what I'm currently working on. The shiny new ideas come from some dark cavern of the crevices of the mountain of my mind.
They glisten with promise and more excitement than the dirt-encrusted bag of marbles I've been dragging around for so long that they've lost their luster. They distract me from the task at hand with promises of something more interesting. Something surely worth pursuing down a tunnel or two while I explore this shiny new idea.
Losing My Marbles  
The marbles (ideas/tasks/plans) I've painstakingly gathered in the bag are difficult to keep ahold of when I'm blinded by this new, perfect shiny.
Pixabay Photo by: Skitterphoto
 So I start losing them. They roll away, briefly forgotten. It doesn't matter that much as long as I keep my eye on the prize—my precious new shiny idea. Once I finally capture it, I might spend some time admiring it and imagining it's potential. I later realize I've lost my other marbles and a large portion of my allotted writing time for the day. I finally cram the new idea in the overloaded bag with the rest. Then I spend the rest of the time gathering my escaping marbles and redirecting my thoughts back to the writing task at hand.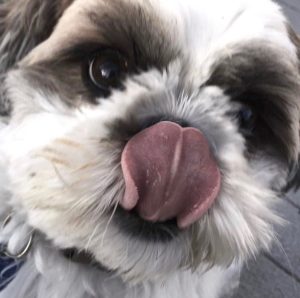 The Orcs by my definition are both the furry and human creatures/lingering tasks intent on  unintentionally (and intentionally) disrupting my writing time by any and all odd means necessary.
Mostly they require…
feeding

cleaning

some other form of attention which interrupts my meticulous writing schedule
The Method to My Madness
This chaos actually works for me most of the time. Each cog in the wheel that is my writing mind serves a purpose, even Gollum. I think I'm a better paranormal/fantasy writer if I think a little outside of the box.
If I allow shiny new ideas to fester and grow they're ready for nurturing when the time comes.

The stalling often works because I work better on a deadline.

The interruptions remind me to move and get out of the chair. Otherwise I might be discovered weeks later, shriveled up and alone and unable to return from the Misty Mountains.
This insanity keeps me kind of sane…kind of. But a little crazy can be a good thing when you're a writer. 
Check Out More Sane Writer's Methods of Managing Writing Time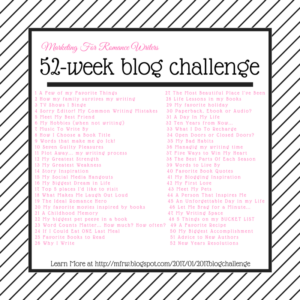 Stop by the other Marketing for Romance Writer's Blogs for their thoughts.
I gotta go…Gollum just found a shiny and I think I've lost my marbles again. 
&nbsp
Anyone Up for a Trip to the Misty Mountains?