Autumn is about to descend. The time of year paranormal writers live for like tax time for accountants, yet romance is always in season. Welcome to this week's Marketing for Romance Writers 52 week-Blog Challenge topic of Five Ways to Win My Heart.
Sure I could spout off the usual things that most ladies love like chocolate, wine, candlelight, romantic movies and bouquets, but I'm not going to. It's true that I absolutely love all those things. But by the end of the night I've eaten the chocolate, drank the wine, burnt the candle, watched the movie and my flowers are quivering in fear (black thumb here. I'm like Hannibal Lecter to plants.) So I'll tell you ways to genuinely win my heart—and not in a creepy Hannibal Lecter way.
I'm Not Talking Hannibal or Frankenstein
I did mention the heady paranormal aroma in the air, right? But I'm not going to twist this into actually winning my heart like it's some kind of horror flick. Because no matter how creepy the critter, or how vile the villain, deep down we're all looking for love and perhaps five other "L's". Such as for people to shut up and …
Are You

Listening

?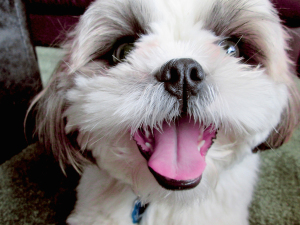 There is nothing more extraordinary than a good listener. You know the type; the person who actually listens when you talk instead of formulating what they're going to say when you stop talking. Or interrupting so they can hurry up and add their contribution to the conversation. There aren't too many genuine listeners; otherwise therapists wouldn't be paid so well. But really it's…
The

Little Things

That Really Are The Big Things
You see all these extravagant gifts celebrities get for each other like bajillion carat bling that blinds anyone within a mile shouting damn look how much I love this person. Besides the inability to wear the thing anywhere without a bodyguard and risking taking out your own eye, it's not as endearing as little everyday gestures that aren't meant to impress. They're just meant to say; "I made your favorite dinner/coffee/rented this movie because I know you like it." These are the kind of gestures that build…
Longevity

—Persevering For the Long Run
If you skipped ahead in the post to here then get your mind out of the gutter. This post might be about hearts and love and stuff but we're keeping those doors closed. I'm talking about after the honeymoon period ends and everything that glittered at the start of the relationship has faded to dull. Yet you still find those things endearing. You're truly happy with the routine you've created with each other and find ways to…
Laughter

Is Like a Love Potion
When you know each other so well that your humor has meshed. You know how to laugh at yourself and enjoy laughing together. Having a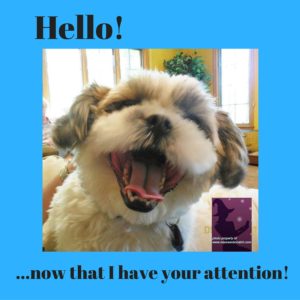 sense of humor is crucial to winning my heart. Heck, I'd almost serve it up to Hannibal myself—almost. But that would be…
Sure It's

Ludicrous

But …
I am a paranormal/fantasy writer. So if you really want to know how to win my heart it would go something like this: "Hello gorgeous! Go ahead and relax with that glass of wine with that gourmet dinner. The cleaning crew has finished cleaning the house from top to bottom and I've booked our weekend escape. Don't worry, I insist that you bring your laptop—and your most comfortable sweatpants—since you'll have so much free time to just write. Oh and don't forget dessert. The entire meal is calorie free thanks to the calorie blocker I invented that made us rich."
Like I said, it's a fantasy.
What Are the Ways to Win Your Heart?
Check Out the Other Participating Authors who probably don't Combine Hearts with Hannibal