I'm an introvert. That shouldn't be too surprising. In fact, many authors prefer more quiet, solitary activities—except when it comes to a conference featuring books and authors. Yes, please!
Only a writer's conference would've convinced this country girl to go to the big city and attend the RWA conference in 2015. Travel alone to New York City? That's crazy talk. That's something I would've sworn I would never do in a million years. But guess what? I did and I had a blast. Plus I learned a few things about attending conferences from this mega conference.
A Little Help From My Friends
I've attended a few author events over the years, but I'm by no means

an expert. Lucky for me, I have many author friends who are savvy in this arena and were glad to add their conference tips to mine.
Especially with tons of delicious ones coming up like Love N. Vegas coming October 27th -29th.
Whether you're attending as a guest author, a reader, or a little bit of both, here are a few tips to make your conference a success.      
Introducing My Fabulous Author Tipsters! 
Be sure to check out the websites of my fabulous author friends who've shared their conference tips. Pick up a few books to read while you're on the plane for your next trip.  
Diane Burton          Darcy Flynn          Alina K. Field           Alicia Dean
Attending a Conference as an Author
The nice thing is as an author, you usually get a little of both the author and the reader experience. Since most authors are avid readers, so you just might get a chance to fan-girl over your favorite authors as well. (When I went to New York I was overwhelmed with all the star authors, but it was Jeaniene Frost who had my heart a-fluttering the most.)
Best Suggestions for Your Author Table:
Bring a custom table cloth so you stand out from the crowd (Author tip from Diane)

A stand for your books so they're at eye level

Offer a freebie to sign up such as a short story (Author tip from Diane)
Contact authors who have attended before to get an idea of how many readers and how many books to bring (Author tip from Darcy)

Talk to people. Whether it's to network with other authors or with your readers—make contact and be sure to thank them 
Best Swag Suggestions:
Hard candy (Diane wants to remind you that chocolate melts!)

Pens

Bookmarks instead of business cards (Author tip from Alina)
Hand fans (Author tip from Alina)
Reduce clutter and make more room in your luggage by bringing one swag giveaway that represents your brand for all your books. Try to make it different and useful.

( Per authors Darcy & Diane. Ex: Diane writes sci-fi so she brought an alien. Not a real one—at least I don't think so…)

If your swag represents your brand you can spend a little more and use it for years ex: a bigger giveaway for readers who buy 3 or more books. Ex: a tote bag with your author name on it (Author tip per Darcy)
Here's a great post if you want more tips on swag.
Choose your workshops
Prioritize your workshops & don't try to go to everything and end up exhausted

Only take important notes rather than trying to write down every juicy nugget. That way you will be sure to refer to them & not be overwhelmed with information (Author tip per Alicia)

Have your elevator pitch ready —you never know when you'll need it
Don't forget to follow up with the organizer and thank them after the conference.
Attending a Conference as a Reader
Introverts unite! This is your time to shine because you've found your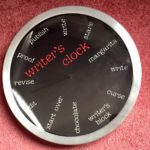 people. Pace yourself, because a conference can be exhausting. Check out who is attending and plan the authors you want to meet and be ready to fan-girl all your favorites.
So you don't get overwhelmed, check to see if there is a map for events so you don't miss out on what's important to you.
Travel & Packing Tips
Don't over pack—you'll need room for books. A tip I picked up was to go to the local post office and mail books home. What an awesome surprise after the trip is over!

Mix and match your outfits with a few colors so you can pack less

Wear layers in case the room is too cold or warm

A bright colored scarf can help you to stand out and identify you to your readers—or if you're with a group (Author tip from Darcy)
Look for travel deals early for the best flight and hotel packages. If you're attending Love N. Books —check out the Las Vegas travel deals
You've arrived!
Author Alicia said make sure you pull out those comfortable shoes? Now get ready to hit the pavement and let the fun begin!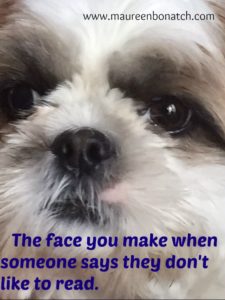 If you have roommates—remember that an eye mask or earplugs might let you enjoy a little more shut-eye at night

Stock up on healthy snacks to toss in your bag, or if you have a special diet

Leave time to sight-see
The Best Tip for Attending a Conference:
The most important tip from all of my guest authors applies to everyone.
The best & easiest thing to bring to a #conference won't weigh down your suitcase. Your smile.
Click To Tweet
Looking for a New Book or Two for Your Next Trip?
Evil Speaks Softly releases October 11th but is already up for pre-order.
Everyone has a story to tell. Even the dead.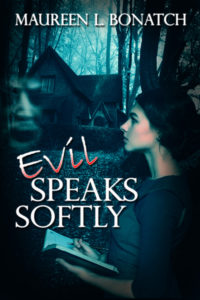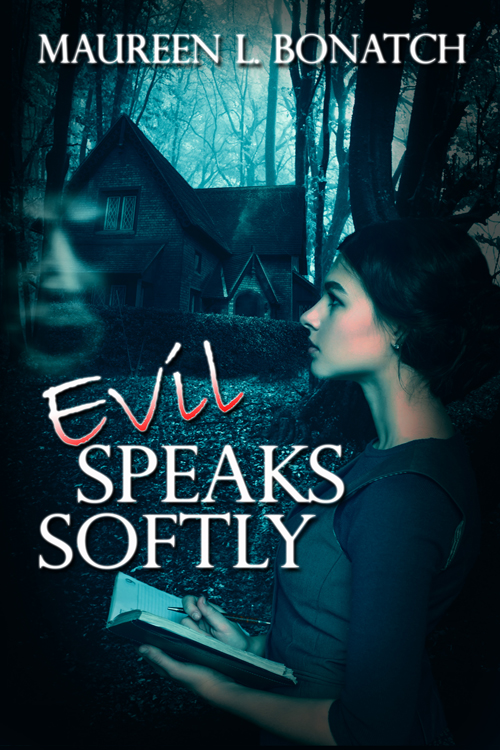 They were never supposed to meet. Fame came easy for Liv by following in the footsteps of the female writers in her family. The cycle repeated for decades…until Liv changed the story.
Her villain doesn't like the revision—and he isn't a fictional character. In his story, the bad guy always wins.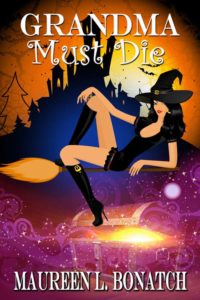 P.S. Grandma Must Die is on sale for a few more days for .99 cents! 
She's a witch hunting a spell. He's hunting witches and falling for her.
Do You Have a Tip to Share? I'd love to hear it!