Welcome to this week's Marketing for Romance Writing's 52-week Blog Challenge. The topic is My First Love. This—as most posts seem to do–took a little pondering. Would this be about my husband of 22+ years? Or would I talk about my love of reading? My twins? Scuff? Scruff, of course, voted for himself, since he thinks he should always be the main topic of conversation. 
There are many things that come to mind when I think about my first love, but one thing kept returning to my mind. That thing is writing. But after comparing writing to the other things that competed to be chosen as my first love, writing seemed to be a little different. Some might go as far as to say, it's kind of an obsession. 
First Love or Obsession?
To help me determine if writing is a first love, or an obsession. I immediately sought out the all-knowing source. A dictionary. Of course I did, I'm a writer. Even though I rely on the online dictionaries and definitions nowadays, I still couldn't bear to part with any of my old tattered dictionaries. Ahh, the joy of a dictionary and a thesaurus. What more does a girl need? But, I digress…
Now, for those of you who've been around since the time of paperback dictionaries, your thoughts might've immediately went to a person. Something portrayed in old movies like Fatal Attraction, or Single White Female, when you think of obsession. And you would be right since one definition of obsession is, "An idea or thought that continually preoccupies or intrudes on a person's mind."  Although this definition confirms my suspicions.
I'm Obsessed With Writing
Those of you who've been brave (or foolish) enough to read my blog before and then return might sigh sigh now as you see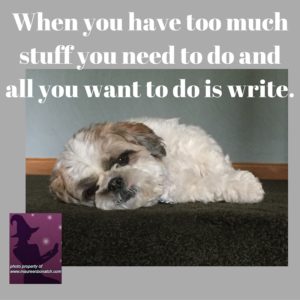 me stepping upon the train that drives me right away from the topic at hand. But actually, I'm not. Well, not really. Kind-of. Maybe…
You see, I initially thought I'd discuss how I wrote stories as a young child. I'd envision a tale similar to Dr. Dolittle where the animals talked. But then as I considered the years that followed I realized writing had crept into most areas of my life. And that even when I thought I might as well stop writing because I didn't have time, or I didn't have the support or I'd become disheartened—I couldn't.
Because I couldn't stop thinking about stories and writing them in my mind, and let me tell you, there's only so much room in the mind before those stories just have to spill out on the paper. Now if I was talking about a person in this same context, you might tell me, that's not love, that's an obsession.
I Won't Say I Told You So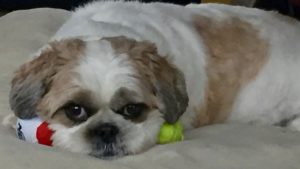 I've talked about writing many, many times on this blog and how much I love it (See, obsession?) But even if you're not a writer, you might find things that you become a little obsessive over in your life. Something that starts as love, then becomes more like obsession. I wrote about as much with my husband and a post about his true love.  (Hint- This isn't about me! But it's also not about a woman, well, not really.)
What Comes to Your Mind When You Think About First Love?
Don't forget to fly on over to the other authors and see what they think about for their first love. Also, don't forget that the tricks-no treats- release party prize packages extravaganza continues for the spook-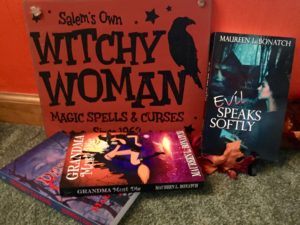 tacular month of October! So stop right here to enter to win ebooks, gift cards, kindles and all kinds of treats! It's the least I can do for making you listen to me ramble on each week.