During the hockey game breaks, the cameramen often go around the stadium and zoom in on people to put them up on the jumbotron (think of your face magnified by like a bajillion). Many people stand up, wear crazy costumes or make other efforts to get their five seconds of fame—except for me. I'm hoping like heck that the cameraman doesn't come to our section and my face ends up plastered on the gigantic screen. I don't like being the center of attention. It makes me as uncomfortable as a wool sweater.
That's why when I noticed that this week's Marketing for Romance Writer's (#MFRW) 52-week Blog Challenge Topic was entitled, Let Me Brag For A Minute I knew I was in trouble. Because I'm not one to toot my horn, in fact, I think it's broke.
Diversion and Distraction
As I contemplated this topic I could not think of one thing about myself that I wanted to brag about, unless it was something I'd joke about. When someone asks about me I tend to try to make them laugh about an ordinary situation that I find humorous. I don't take compliments in stride and if I had to brag I'd probably talk about my extensive, ancient collection of workout DVD's,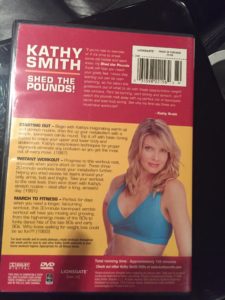 notepads, my plethora of procrastination excuses or about how my handwriting challenges everybody to decipher—yes, even me.
Or I talk about my children, my husband or my dog. Because I have plenty to brag about with my family
My twin's straight A school status and their enviable creativity
My husband's engaging personality
Scruff's antics or overall adorableness
Me? I'm okay, nothing new. So tell me about what you can #brag about…
Click To Tweet
Saving It For A Story
Maybe it's my introverted nature, or the psychiatric nurse in me, that keeps my expression a little too attentive and focused until it can make some people uncomfortable. Perhaps it's my restless nature or my quest for perfection that makes me find my own achievements lacking.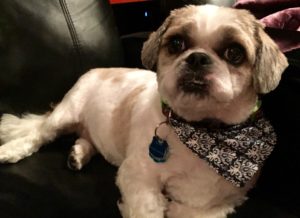 Or maybe it's because I save all the excitement for my characters in a story. That's where I'll have plenty to say.
What Would You Like To Brag About?
It's A Blog Hop
Don't forget to follow the blog hop to see what the other author's have to brag about. Perhaps I can take this opportunity to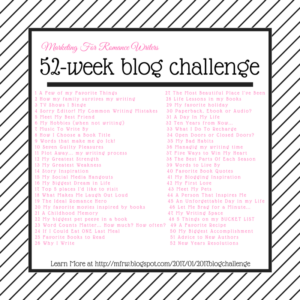 brag about them for a minute? I've gotten to know them quite well over this 52-week #MFRW Blog Hop Challenge and they're some pretty awesome people! I bet they have something fantastic to share.