Welcome to this week's Marketing for Romance Writer's (MFRW) 52-week Blog Challenge topic of Advice for New Authors. I've been an author for years now, but I still always read the biography when I come across an author new to me. I love to experience that magical moment when they wrote that first story, or when signed their first contract. Someone looking in from the outside might think that success happened overnight. But for the most part, it's the end result of many nights, many mornings and hours of solitude…
No One Cares About Your Book—Like You Do
You love your characters and your stories and you want to tell everyone about them. Don't be offended if they don't get as excited as you, or if they don't seem to care. Because it doesn't matter, all that matters is that you have a passion for your story. That passion and drive will help you succeed.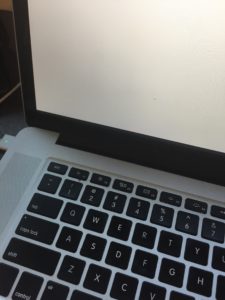 Hold onto that love and passion when your story becomes a book out in the world and you get an unsavory review, or if some friends or family don't buy it. Network and join author groups to gain support, discover a critique partner, get advice and learn from each other.
Everyone is Writing a Book
Prepare yourself to smile and nod. Instead of enthusiasm for your book, others—many others— seem to minimize the blood, sweat and tears you invested for a year, or years writing your book. They tell you that they, too, would write a book, when they find the time. You know that there's never any extra time. You carved out the time by sleeping less and giving up activities with family and friends and making writing a priority.
You're going to get a lot of unsolicited advice—take it with a grain of salt, but ignore most of it, and follow your heart. If you need guidance seek out authors you admire, but still realize that what worked for them might not work for you. Just like your book, you're crafting your own story as an author and every writer's journey is different.
Family Matters
You envisioned long days blissfully immersed in your writing. You might have some of those days, but many days it will be a struggle to snag a minute of that time. Writing takes a lot of time and energy. You realize that, but your family doesn't. They don't see the writing progress you're making, and sometimes they don't seem to care. They only notice that the laundry isn't done, or there's no dinner, or they act as if you're neglecting them. It's about crafting a balance.
Take a break now and then to be a better writer in the long run— living adds life to your stories. #MFRW #amwriting
Click To Tweet
It's Not All About The Book
Becoming an author comes with obligations regarding marketing and developing your online presence which can take a lot of your time. Be prepared to become familiar with social media—whether you like it or not. Choose platforms you prefer and focus on them. You don't need to be on every media. It's better to do a few well than do many poorly due to an inability, or a lack of desire, to keep up with them.
Take Care of Yourself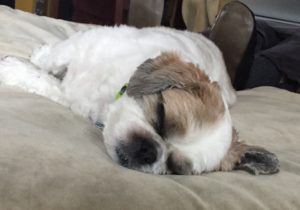 Many people claim to have the desire to write a book, but not everyone embarks on that fabulous journey. You're willing to sacrifice all of your time to succeed—don't. You need that balance, and you need to take care of yourself. Long hours of sitting aren't good for your body.
Incorporate exercise or yoga in your day, take a walk or consider a treadmill desk (or a DIY one) 
Don't let "book butt" be the price you pay for writing—make healthy eating a priority.
It's okay to get up early, or stay up late to write, but make sure you get adequate sleep
Make time for family and friends. If it's hard to tear yourself away from writing, consider it as research for body language or describing physical characteristics
It's a Marathon, Not a Sprint – Enjoy the Journey
Congratulations, Author!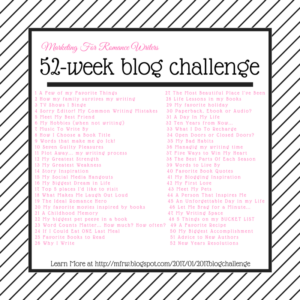 Follow the #MFRW Blog Hop for more Advice for New Authors.