We made it! Welcome to Week 52 of Marketing for Romance Writers (#MFRW) 52-week Blog Challenge! By some miracle of miracles I've managed to post every week for the last 52 weeks. Whether you wanted to hear from me or not I digressed with almost every assigned weekly topic to entertain, annoy or confuse you. This week's topic is New Year's Resolutions and this year let me tell you why—I'm not making one.
Time After Time
I've made at least one resolution, if not more, almost every year. Sometimes it's the same resolution year after year (This should've told me how effective they are). Most people do make a resolution, which is usually something vague about breaking a bad habit, or starting a new one, but generally the overall desire is to have a happier, healthier year. Sadly many follow my lead and make the same resolution each year when they fail to achieve it.
A Big Resolution Wasn't the Solution
For 2017 I decided to go big or go home. I resolved to focus 110% on my fiction. With the mindset that meticulous planning would help me achieve my goals I:
Made multiple deadlines and goals for every month
Bought a huge wall calendar to outline each month
Created a year-at-a-glance calendar to remind me

Every. Single. Day.

—Of what I didn't achieve.
I thought if I worked hard then I was destined to succeed. I did work hard, but I didn't consider how life could interfere with the best intentions and I put myself under a huge amount of pressure, and failed—because most of my success was dependent upon other people. It was out of my control, and it drove me a little crazy.
Expect the Unexpected
I didn't consider that I could make all the resolutions I wanted, but it didn't mean anything if other people, and the 'universe'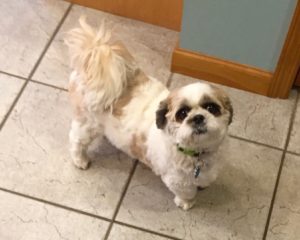 had a role in helping me to succeed. It didn't matter how much sleep I lost, how much stress I kept piling on, how much I let my diet and exercise regime go by the wayside, or how many hours in the chair kinked up my back. I had my eye on the prize.
My self-imposed deadlines passed as time—and life— continued on…and I missed a lot of it this year.
Thinking Small
2017 passed in a blur. The road I envisioned for the year took a different path. The successes I had in the previous year with my personal health and wellness were forgotten as I resolved to conquer bigger and better. I had a lot of unexpected successes this year that weren't part of my master plan, but I didn't appreciate them. I was too focused on what I hadn't achieved instead of appreciating what I did. Perhaps that's some of the fun—discovering the plan the universe has made for you.
Check out this cute #story of what my twins thought would happen when the #NewYear'sEve ball dropped.#MFRW
Click To Tweet
Is No Resolution a Happier, Healthier Solution?
I'm a panster (writes by the seat of my pants). So I don't know why I thought huge outlines would help me succeed. So I don't plan to make a resolution. Instead I plan to focus on my personal health and wellness. These efforts don't only help me feel good—usually good things follow when I feel better mentally and physically.
So I'm not going to resolve to get more sleep, eat healthier, move more and appreciate the little things that make each day magical. I'm just going to do it.
Are You Making a New Year's Resolution?
See You Next Year, but First—Don't Forget to Follow the Blog Hop
Don't forget to follow the blog hop and check out the other author's New Year's Resolutions. I look forward to starting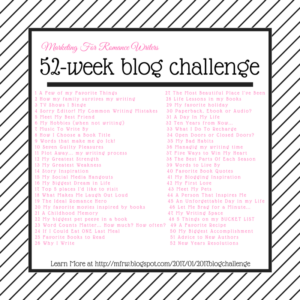 off the New Year with a new blog challenge from Marketing for Romance Writers (#MFRW). You didn't think you could get rid of me that easily, did you?</span