Welcome to this week's Marketing for Romance Writer's 52-week blog challenge topic, A Book that has Influenced my Life. Initially I thought about discussing the Lord of the Rings series. I was going to discuss how that influential book, and series, effectively captured my imagination in high school, but then I realized I already mentioned it in this post and probably others. But those weren't the first books to influence my life, in fact, the one that probably influenced me more than most of the others was one that I didn't even read.
Old School Audiobooks
When I was a child, we didn't have audiobooks, we had my mother. I come from a family of readers, and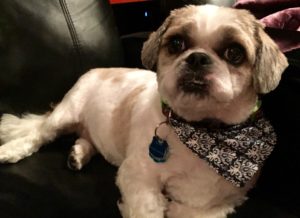 I credit some of my love of a good story to her. Even though money was often tight we always had a plethora of kids books. If we didn't buy them from the store we got them at yard sales or borrowed them from the library. Once our attention started to wane from the children's stories we could read, my mother helped us advance to novels by reading them to us.  
A Different Kind of Book Club
Each night after my sister and I got ready for bed my mother would sit at the foot of the bed and read us a chapter.  I'd ruminate on what might happen next and sometimes discuss it with my sister and my mother until the next night when the story continued. That is, If we couldn't convince my mother to #read just one more chapter. #MFRW #books Click To Tweet The series that I believe she read first were the Little House on The Prairie books by Laura Ingalls Wilder. Listening to their adventures from the 1870s in the Little House in the Big Woods fascinated me. My love of these stories continued as the family, and their stories, were depicted on television.  
The Story Continues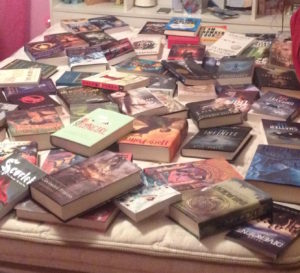 I carried on the tradition of reading a chapter a night with my girls. Although when I started to read the first of the Little House series, I did hesitate a little at the description of a frightened girl huddled in her home fearing wolves or other wild animals. I didn't recall that part of the story when I was a child. Perhaps my mother sugarcoated the scene a little as I did to prevent nightmares, because all I remember is how much I loved the books. I like to think that perhaps I played a small part in making my girls into the avid readers they are today. But I can't take all the credit. There's not much that can compete with the magic of a good story.
Check Out the Books That Influenced the Other Authors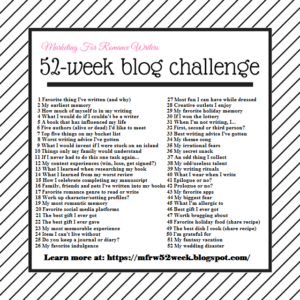 Follow the blog hop to see the influential books other authors discussed.