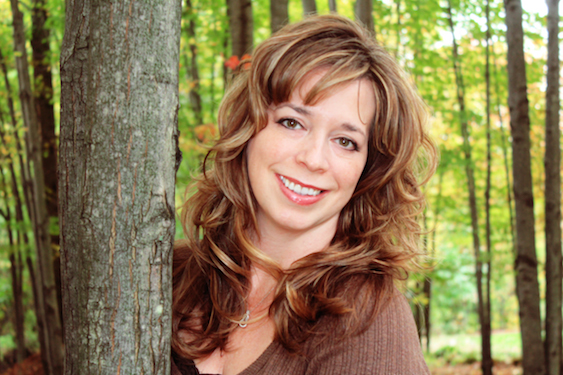 Maureen dreamt of becoming a Solid Gold Dancer. When the show ended, she continued dancing in her living room but pursued other dreams. Surviving twins gave her the confidence to learn to belly dance, declare herself a tequila connoisseur, and a biker babe, to her alpha hubby.
These adventures, her vivid imagination, and a love of sarcasm help her craft stories full of fun, magic and mayhem.
She lives in small town Pennsylvania and her love of the four seasons—biking, sweat pants, hockey and hibernation—keep her there. While immersed in paranormal romance and fantasy, she survives on caffeine, wine, music and laughter. A feisty Shih Tzu keeps her in line.
Hobbies
Reading & Writing—of course! Also bicycling, backseat motorcycle babe, watching hockey & movies, wine-tasting (usually in her living room—where she still dances) and laughing
Freelance Work
Maureen is also a Freelance Writing Consultant with a background in healthcare, human resources and psychiatric nursing. Her writing ranges from academic to hobbyist and topics include mental health wellness, healthy aging, writing, parenting, careers & laughter.
View her writing portfolio at Contently
Want to hire me to write for you? Contact me here
Meet my Writing Assistant
Don't let the sappy smile fool you, Scruff takes his job very seriously. He ensures Maureen keeps her butt in the chair when the words need released from her head onto the page—until he requires attention.
Hobbies
Eating, Quietly Staring, Attacking Defenseless Squeaky Toys, Collecting Sticks, Looking adorable, Taking Naps